Do you have other structures on your property that could use new paint? Our skilled Edison painters can paint the buildings on your property to match or coordinate with your house. Professional painters can enhance the following structures with a new coat of paint:
Storage sheds
Barns
Gazebos
Detached garages
Contact us to see if we can work on your exterior project.
A New Exterior Paint Job Can Add Value to Your Home
If you are trying to sell your home, a clean and freshly painted exterior serves as a nice advertisement. Having your exteriors painted before moving can:
Help add value to your home,
Make an amazing impression on buyers, and
Put buyers at ease knowing this task is done!
Want to attract prospective buyers to your home? At Five Star Painting of Edison, our exterior painting contractors can help you get the curb appeal that your home needs!
Count on us for honest local exterior painters near you. Book your free estimate by getting in touch with us online. Or give us a call!
Exterior Painting is Best Left to Experienced Professionals
Professional exterior house painters have the appropriate equipment to paint your home. Your home may have some tough spots that are hard to reach and paint. If you try to do the job yourself, you risk injury, especially if you use a ladder. Why not let the pros handle your exterior paint job? You will get a professional result that enhances your home's appearance.
You Can Trust Our Top-rated Exterior Painters at Five Star Painting of Edison!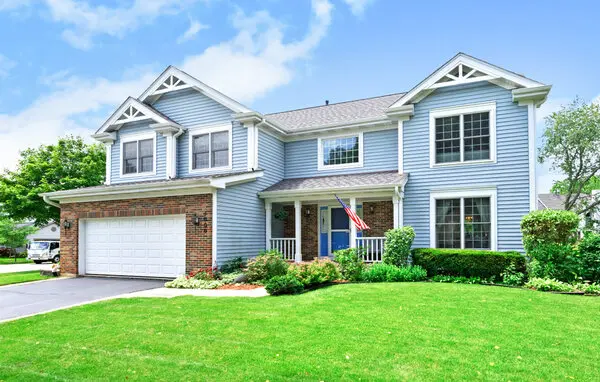 We're homeowners just like you. We know what it's like feeling the weight of taking care of a home. That's why we're here! Exterior paint is so critical to your home's overall maintenance. And just as important, is finding an honest, dependable, and skilled exterior painting contractor.
At Five Star Painting of Edison, our Edison painters:
Are backed by over 150 positive reviews
Offer free estimates
Warranty our exterior house painting services for two years
Perform all the necessary prep work to ensure you're left with a high-quality and long-lasting paint job
Perform a walk-through with you when we're done painting to ensure you're satisfied
With us, your exterior house painting job isn't done until it's done right!
Looking for reliable exterior painters in Edison, NJ? Give us a call to set up an appointment for your free estimate!
Exterior House Painting | FAQs
How often should my house be repainted?
Generally, your exterior should be painted every 5 to 10 years. But perhaps you can't remember when your exterior was painted. In that case, check for signs of paint failure!
What are the signs of exterior paint failure?
Exterior paint failure is distinguished by:
Cracked paint
Peeling paint
Bubbling paint
Faded paint
If you notice these paint failure signs, it's time to give our exterior painters a call!
When should I look to paint the exterior of my home?
The best seasons to have your exterior painted or repainted are usually during the summer and spring. Conversely, fall and winter are more ideal to have the interiors of your property painted. If your property needs an exterior paint job, feel free to book a free estimate by calling or by simply visiting us online.
What colors would work best for my home?
Our Estimators and Project Managers answer this question all the time. There are a few different factors that go into creating the right exterior paint job. They're here to help you every step of the way! Contact us today to learn more about color consultations.
When should you not do exterior house painting?
The worst times to paint are during cold or wet weather because these conditions can cause issues with adhesion and prevent proper drying of the paint.
Does painting your house increase your home value?
Painting can definitely add value to your home, but how much depends on a few key factors. If you select high-quality paints from reputable brands and hire experienced painters who use proper techniques, then you can expect a return on investment up to 110%. However, if you opt for cheaper materials and less-experienced painters, then that number could go down significantly.
What is the best month to paint the exterior of your house?
The best month for exterior painting depends on where you live and what type of climate you have in your area. Generally speaking, spring is a great time for exterior house painting since temperatures tend to be milder than during other times of the year. If you live in a hot climate, then late fall may actually be better since this will allow your paint job more time to dry before the heat sets in. It's important to consider local weather patterns before deciding on a timeline for your project.
Ready to boost your home value with exterior house painting in Edison? Let us help. Call Five Star Painting of Edison!