Enjoy Your Home with Our Residential Interior Painting
If you want to change your home's aesthetic, paint is a great way to begin the process. Sometimes a new color palette is all it takes to provide a fresh look that accents your furniture and decor. The options for home interior painting are endless, with several trends and pigments on the market. We love to help you coordinate a plan with a creative and imaginative mind to enhance and upgrade your living space for optimal use. Our painters have experience assisting clients in transforming their dreams into reality. If you're feeling uninspired or need direction on the right look, we're happy to throw out some suggestions.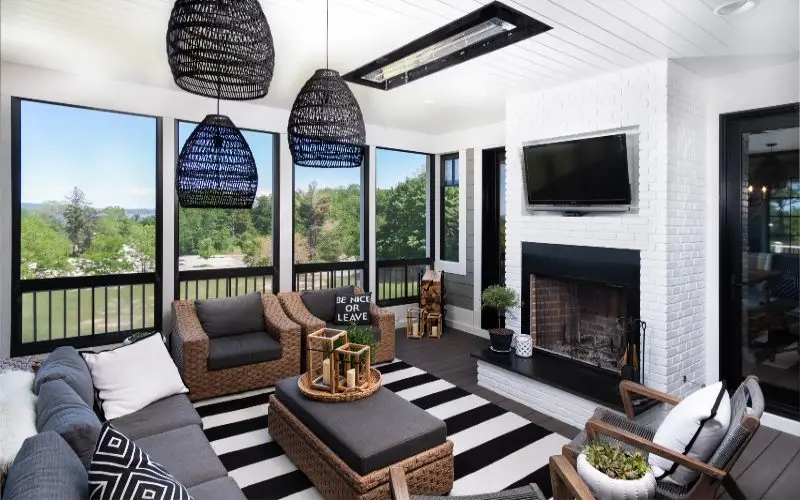 What Are the Benefits of Residential Interior Painting?
There are several benefits to painting the interior of your home. From maintaining your health to enhancing your space's overall look and feel, we want to make you feel comfortable with a lasting paint job. Here are some reasons why you should update the inside of your residence:
Improved Aesthetics - Painting the interior of a home can instantly improve its overall appearance and create a fresh, clean, and updated look.
Increased Home Value - A fresh coat of paint can increase the value of a home and make it more attractive to potential buyers.
Protection - Paint provides a protective layer that can help to prevent damage from moisture, mold, and other environmental factors.
Reduced Dust and Dirt - Old and cracked paint can trap dust and dirt, making it challenging to keep the home clean. A new coat of paint can eliminate these issues and make maintaining a clean and healthy environment easier.
Health Benefits - Fresh paint can reduce allergens and improve indoor air quality, making the home healthier.
Cost-Effective - Painting the interior of a home is a relatively low-cost way to update and improve its appearance compared to other renovation projects.
Interior Painting Services for Every Room
If an area of your home needs a new coat of paint, we have a solution for you. Our residential interior painters are readily equipped to help you bring your painting dreams to life. We can remove old textured surfaces or wallpaper from your walls while repairing any damaged drywall before we apply anything new. If you desire to freshen up a single room or your entire home, we are here to help you. Here are the following areas of your residence where we offer home interior painting services:
Kitchen
Living Room
Dining Room
Family Room
Basement
Bathrooms
Hallways
Bedrooms
Home Office
Den
Foyer
Closets
What Locations Do Our Interior Painters Serve?
Our residential interior painting services span a large portion of Elmhurst, IL. When offering a satisfactory customer experience, we aim to reach as many of you as possible for assistance. Your needs are our priority, so we pay close attention to detail with your ideas. No matter where you are in town, we offer the same expertise. Our flexible scheduling is convenient to accommodate you and your home. Here are the following locations we will go for service:
Park Ridge
Northfield
Glenview
Highland Park
Kenilworth
Wilmette
Deerfield
Buffalo Grove
Wheeling
Northbrook
Glencoe
Lincolnshire
Riverwoods
Bensenville
Why Should You Choose Us for Service?
Five Star Painting of Elmhurst is committed to providing premier services and long-term results you'll love. Our professionals are passionate about transforming your home into a place where you can comfortably relax and enjoy any time of day and in any room. Painting is a budget-friendly and effective way of leveling up your home's interior without any extensive project. We supply all paint, materials, and equipment to ensure the job is done efficiently with professional outcomes. This will save you the hassle of shopping, prepping, and painting alone. When you choose us for service, you can leave all your worries behind. Contact us today as your trusted interior painters.