Our Interior Painting Services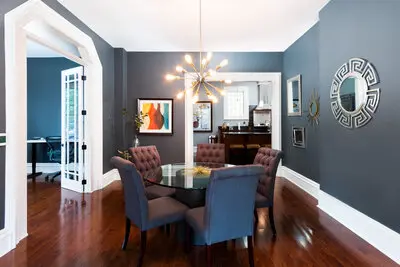 Our interior painting services include but are not limited to:
Wall painting
Kitchen and bathroom painting
Ceiling painting
Basement painting
Garage painting
Our local interior painters are also happy to help with:
Color Consultations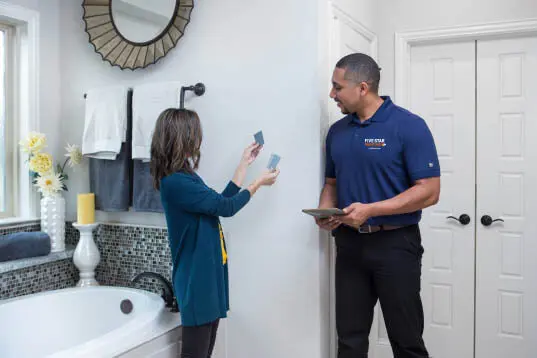 Unable to choose a color shade? Can't differentiate between satin, gloss, and matte? Don't worry. We'll help you to navigate through these options! We can help you choose colors and finishes that match your desires.
Wallpaper Removal
Removal of wallpaper can be a tedious and frustrating process. We can remove your wallpaper and paint your interiors that match your desired theme!
Popcorn Ceiling Removal
Popcorn ceilings are slowly disappearing from most modern homes. If you want to get rid of such ceiling material, it can be challenging to do so by yourself.
Our ceiling painters can accomplish both tasks for you! We can remove your popcorn ceiling and then repaint your ceiling.
Drywall Repair
You can trust Five Star Painting of Huntsville to repair and replace your drywall with the finish you desire. From small punch holes to large holes, we've got you covered.
The painters we work with will patch, sand, and prime, creating a clean surface to paint on.
Ready to have us paint your home? Give us a call today and schedule your free consultation.