House Painters Near You
Our Huntsville house painting services can give your house a fresh look and increase your home value. A good interior paint job lets a room shine and ties the furniture together. Exterior house painting jobs protect your house from weather and other elements. Due to the ways your home's improvement is linked to painting, it's best to hire professional painters. And our high-quality house painters in Huntsville, AL have you covered. Check out pictures of our local work to see for yourself.
For Huntsville House Painting Services call or get your house painting quote today!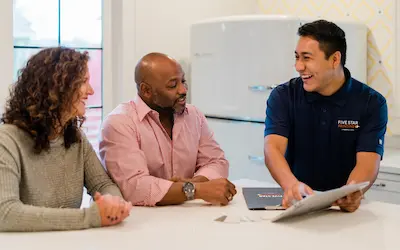 Now offering financing through Synchrony!
Our Residential Painting Services
Interior House Painting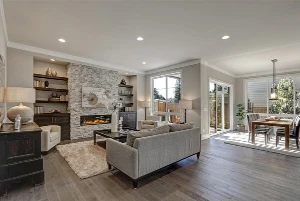 Searching for interior painting in Huntsville, AL? We offer quality-driven interior painting services to suit your needs for every room. We can paint your trim, walls, and even your ceilings! And we'll do so without making a mess.
We'll also handle all the prep work to ensure you're left with a high-quality and long-lasting paint job.
Exterior House Painting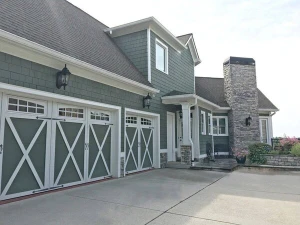 Need exterior painters in Huntsville, AL, and the surrounding areas? No matter the size of your home, you can expect quality work from our exterior house painters. We can paint virtually any type of siding. We'll also use premium paint and proper application techniques to ensure your exterior paint job lasts and amazes for years.
We'll also perform all the necessary surface preparation. This includes repairing rotted wood and removing all failed paint. Thorough surface prep is essential for high-quality work.
Cabinet Painting
Do you have some old and outdated cabinets? Professional cabinet painting is a fraction of the cost of new cabinets. Yet, it's a very effective way to improve your home and enliven the mood, feel, and atmosphere!
For Huntsville House Painting Services call or get your house painting quote today!
What Sets Five Star Painting of Huntsville Apart?
Clean

We provide daily and end of job clean-up, so that you can enjoy your freshly painted house mess-free!

On Time

Our dedicated Project Managers keep the job running on schedule and will communicate daily progress.

On Budget

Once we provide you with an estimate, we stick to it. No surprise fees!
Schedule Free Estimate
Prompt and Affordable House Painting in Huntsville, AL
We're always on time and work within your budget; this allows us to remove the stress from your shoulders. You can rest easy knowing that the painters we work with provide the highest quality customer service and painting skills of any other local painting company you'll find.
On average, you should have your house exterior repainted every 5 to 10 years. Ultimately, this depends on the type of siding you have, your home's exposure to the sun, and the quality of your existing paint job.
Keeping your eyes open for any sign of paint failure is going to be one of the clearest signs your house needs some new paint. Some signs of paint failure are:
Cracked paint,
Chipped paint,
Peeling paint, and
Bubbling paint.
All of these indicate your current paint is not adhering to the surface and leaves your home exposed to potential damage from water and other natural elements.
Yes, having your house professional painted before you sell your home is a fantastic idea. House painting of any kind is one of the most cost-effective and easiest ways you can improve your home. Here are a few reasons why having your house painted before you move can be extremely beneficial:
A new paint job can boost your home's value and curb appeal,
A new paint job can help your home stand out and make an amazing first impression on your potential buyers, and
House painting is a relatively large maintenance task that your buyers won't need to handle once they move in.
Five Star Painting of Huntsville
Choose the right painting services team in your area. When it comes to selecting the right team for your commercial or residential painting services, Five Star Painting is the right choice.
Cities We Serve:
Athens, Brownsboro, Capshaw, Gurley, Harvest, Huntsville, Madison, Meridianville, Mooresville, New Market, Normal, Owens Cross Roads, Ryland, Tanner, Toney
We Use Sherwin-Williams and Behr Paints!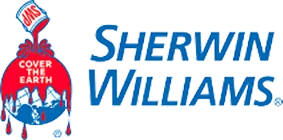 The Five Star Process
1. Communication with dedicated Project Manager before the job starts.

2. Thorough preparation to protect your property.

3. Five Star application process of high-quality product and daily communication.

4. Daily and end of job clean-up.

5. Five-Star final walk through to ensure contract completion and satisfaction.
Schedule Free Estimate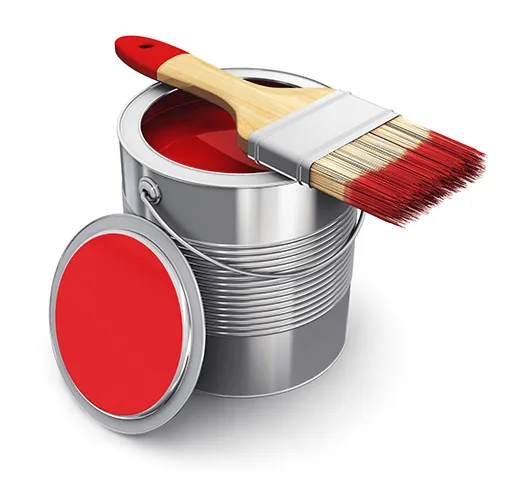 Color Visualizer
Click the color palettes below to see them in the room.
Partnerships and Achievements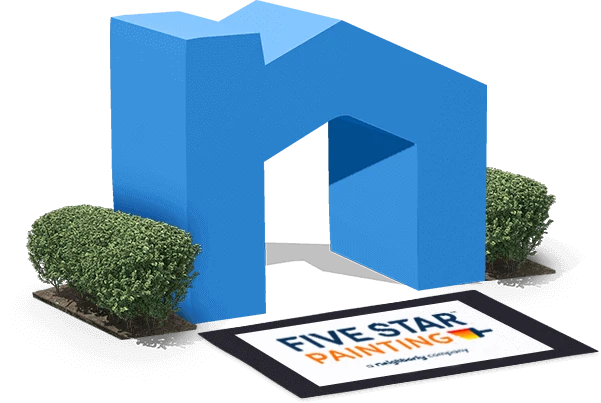 Neighborly®
Five Star Painting is a Neighborly Company. Painting is just one of many home maintenance solutions available to you. At Neighborly, we are committed to being there for all your home service needs.
Learn more about Neighborly®