It's also a great way to express the personality of the homeowner or even to just keep things looking fresh and orderly. Repainting your home's exterior every five years or so means it should always look fresh no matter what kind of siding you have.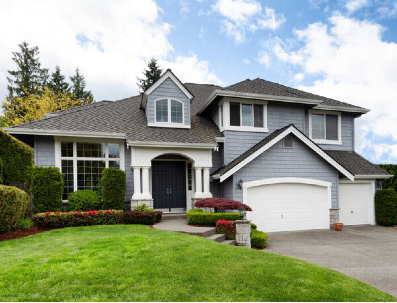 We can paint almost any outbuildings on your property. Garages, sheds, barns, playhouses, treehouses and other buildings are just some of the types of exterior buildings we can refresh, and we'll know just how to match the paint colors and designs to your residence.
Looking to learn more about our exterior painting services? Contact us today at to get started!

Get to Know Our Exterior Painters
Five Star Painting of Lake Mary is a leader in the Lake Mary area when it comes to residential painting. We work with most types of homes. We have high standards for the painters we work with.
Our contractors not only have to know their trade really well, but they also have to have the right attitude and act in a professional manner at all times. We know that without clients, we would be out of business. That's why respecting our clients is a priority at Five Star Painting of Lake Mary.
Call us today for more information on the services we offer in Lake Mary.


Our Exterior Painting Experience
We've worked with a lot of different exterior types over the years. The contractors we work with have handled everything from shingles to stucco. We work with many common forms of siding, concrete and even brick.
During our consultations with clients, we provide knowledgeable advice about what options would be most suitable for certain finishes. We not only paint; we also provide staining and other finishing services.
In addition to the exteriors of homes, we paint:
Exterior doors
Trims
Outbuildings like sheds, pool houses and garages
Garage doors
Pools
Roofs
Children's playhouses
Barns
Call us today to get more information or to schedule a free estimate for your property!