Our House Painting Services
Our Seminole house painters can paint your home inside and out.
Our house painting services include:
Interior Painting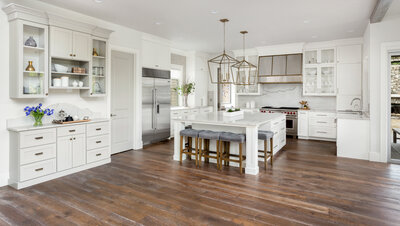 Enliven your home's mood, look, and feel with our interior house painters. Want a modern, trendy dining room? Or would you like a calming living room? We can help.
We can paint any room inside your home and can even help you choose the paint colors.
Exterior Painting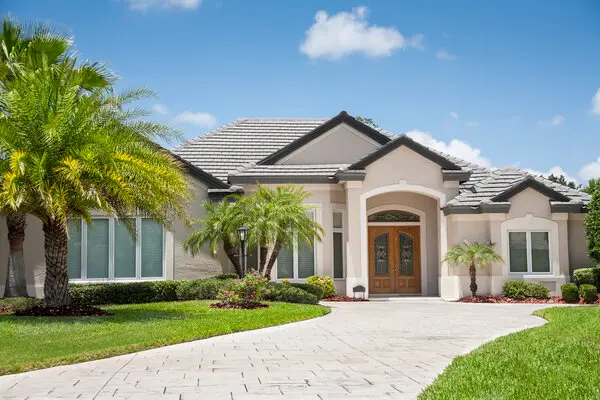 Your exteriors ought to be painted every 5 to 10 years or so. If it's been that long since your last paint job, call us for a free estimate. Paint protects your home from the elements, which is no stranger to Seminole.
Are you moving and need a cost-effective way to boost your home's value and curb appeal? Consider having our exterior house painters paint your home.
We can paint any type of siding and can help make your home the best home on the street.
Cabinet Painting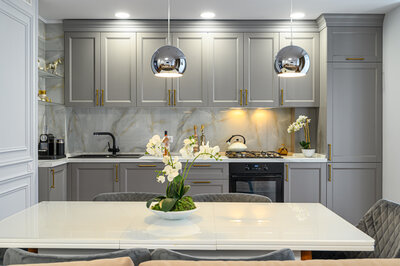 Did you know some new paint is more than enough to help your cabinets and home feel like new?
We can give your home a whole new look with beautifully painted cabinets. Plus, cabinet painting is much more affordable than replacing your cabinets.
Are you ready to fall back in love with your home? We're the Seminole house painters who can help.
If you have any questions about our services or if you'd like a free estimate, just reach out to us. We stay on time and stick to your budget.
The Secret to a Superior Paint Job
Want to know the secret to a long-lasting paint job? The secret is thorough prep work, premium paint, and proper paint application techniques.
We'll handle the prep work, use premium, high-quality paint, and apply the paint correctly so your paint job amazes and lasts for years.
We're Customer-focused, Quality-driven™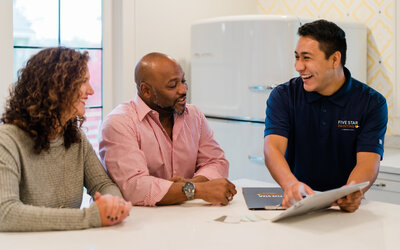 Since we listen to our clients, our attention to detail is second to none.
To ensure that we implement our customers' project ideas effectively, we consult with them thoroughly about their project needs and requirements.
Five Star Painting of Pinellas County has a well-established reputation; check out our online reviews. We always strive to deliver high-quality work.
It is always a pleasure serving the Pinellas County community. We are just a call away from the journey of transforming your home inside and out. You can check our online calendar to select an ideal time for an appointment.
Call Five Star Painting of Pinellas County today at for customer-focused painting services in Pinellas County. We also offer free estimates!
Why Choose Five Star Painting of Pinellas County?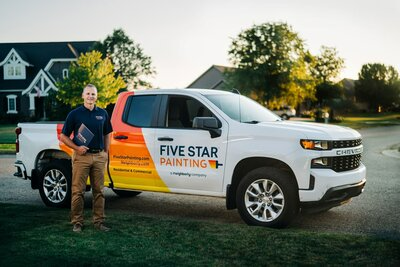 The Seminole house painters we work with have mastered the art of painting residential properties.
Our Customer-focused Approach
We can help personalize your space to bring the mood, personality, or impression your home needs to express. There is paint to match every emotion.
We'll make sure you are happy with the work the paint contractors leave behind.
At Five Star Painting of Pinellas County:
We'll provide you with an accurate estimate to give you a precise price quote.
We won't charge you any additional fees to ensure that all our services are transparent.
We'll complete the project on time and within your budget.
We'll also leave the job site clean.
We carry the correct equipment for each job for professional painting services.
Want to hear more from our previous clients? Check out our testimonials!
We Offer Free Estimates & Warranty Our Services
That estimate we mentioned? It's free of charge and available to all!
We'll also give you a two-year warranty to ensure your home remains in good condition. The warranty covers peeling or blisters, defective labor, and much more.
Call us today at or reach out online for a free estimate. We offer professional house painting services in Seminole and beyond.