Can You Remove Paint from Brick?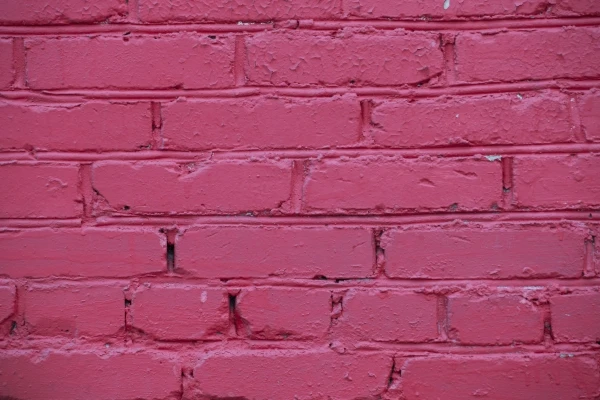 Whether you got caught up in a recent design trend to paint your brick fireplace or you just errantly splashed some paint, you now have paint on brick that you don't want. Before you get too bummed out about your painted brick becoming a permanent thing, we have some good news and an answer to the question, can you remove paint from brick? The good news is, "Yes, you can." remove paint from brick. But there are a few things you should know before you get started.
In this article we'll review how to remove paint from brick successfully, and some things you shouldn't do when trying to remove paint from brick.
First, What Not to Do
Before we get into the best way to remove paint from brick, let's review four techniques to avoid:
Sandblasting: You might think that a powerful technique like sandblasting would be a great way to remove paint from brick, and it is. However, it's a little too powerful. Sandblasting will not only remove the paint, using this technique increases the chances of damaging the brick too. Depending on the age and condition of the brick, you could ultimately do a lot more harm than good with this method.
Power Washing: Again, much like sandblasting, the high-velocity water will most likely remove the paint, but in the process the outer layer of the brick could also be removed or damaged too. Any method that utilizes high pressure to remove the paint increases the chance of damaging the surface of the material too. So it's best to avoid these methods completely.
Sanding: Sandpaper, although a less powerful method than sandblasting or power washing, is an abrasive substance that can still cause damage to the outer layer of the brick. In addition, using an electrical sander minimizes the amount of control you have and trying to sand brick by hand is just way too much work. There is a better way.
Vinegar: Vinegar is a great all-purpose household cleaner. And although it isn't quite as damaging to brick as some of these other methods, it isn't nearly as effective at removing paint completely from brick. Depending on the size of the surface area you are working with, using vinegar may not be the most practical method either.
Although some of the methods above will effectively remove paint from brick, the potential damage caused to the brick makes them less than ideal. This is especially true if the brick you are working with is aged, which will make it more susceptible to damage. The last thing you want is to damage the brick and have to spend additional time and expense to repair it.
Now that we have reviewed the "ways not to remove paint from brick", let's review some effective methods that will do the job without damaging the brick in the process.
Related Topic: How to Stain Brick
The Best Way to Remove Paint from Brick
One of the best ways to remove paint from brick, without question, is to use a paint stripper. Paint stripper is designed specifically to remove paint (some are rated for as much as 15 layers). To get the best results it's important to follow the manufacturer's instructions.
Here are a few other things to keep in mind when using paint stripper to remove paint from brick:
Time: Paint stripper works to undo the chemical bond that causes paint to adhere to a surface. If you try to scrape the paint too early, it may not have had enough time to break the chemical bond. This will make it harder to remove the paint from the surface. Make sure you wait at least 10-15 minutes before you begin to work or follow the manufacturer recommended wait time in the instructions.
Fumes: Paint stripper is a solvent and should be treated as one. Many solvents give off toxic fumes. Therefore, if you have young children or pets, consider using an eco-friendly paint stripper for safety reasons. If you're trying to remove paint from a brick fireplace, it's likely in a high traffic area where kids and pets come and go. Try to apply the solvent during hours when kids are in school or not around. And move pets outside, or to a secure area. If possible, provide adequate ventilation by opening windows and doors.
Scraping: Once you've let your paint stripper sit for an appropriate length of time, you'll need to scrape. Even though you've applied a paint stripper, you still need to scrape hard enough to get the paint off, but not so hard that you damage the brick. Brick is porous, so you'll want to make sure you have a scraper that will allow you to get into some of the smaller nooks and crannies of your brick.
Related Topic: Limewash vs. Whitewash
Time to Remove Paint from Your Brick
Nobody said removing paint from brick was going to be easy, but with the right method and some time and effort, you can remove paint from brick. If you would rather spend your time and energy doing something a little more fun, call your local painting pros at Five Star Painting. We have the experience and expertise to restore your brick to its original beauty. We can also help you with any of your other interior or exterior painting projects. Give us a call at (888) 261-3633 or request a free estimate online today