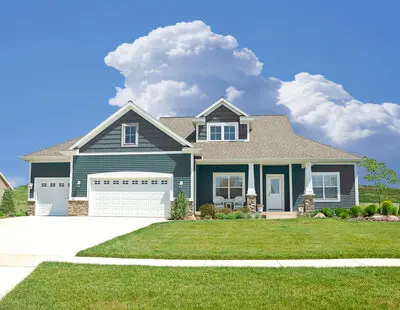 Updating the exterior of your house can make it look incredible. At Five Star Painting of Austin, we are here to help you. If you are in the market to sell your home, our exterior painting services can help to improve a home's curb appeal.
This is to make your online and printed real estate pictures stand out among the Austin listings. Using the best paints & supplies helps our professional team give you stellar results. You would be surprised what a difference a new coat of paint makes to the look of the exterior of your house.
Learn more about how you can increase your home's value with exterior painting today. Call us or reach out to us online to book your free estimate!
How Our Austin Exterior Painters Can Help You
We work with exterior painting contractors in Austin who can get to work painting the exterior of your Austin home. This includes your:
Shed
Garage exterior
Deck
Trim
Outbuildings
At Five Star Painting of Austin, we believe in quality work. This is why we use high-quality paints when transforming the look of your outdoor Austin home. It is time to be proud of the outdoor look of your home, and we can help you reach that goal.
Top-Notch Professionals Are the Best Paint Crews for the Job
After setting up an appointment with our team, we will do our best to arrive on time at your Austin residence. To make sure that the paint will last for many years, our experts strive to do the proper prep work. We work with Austin exterior painters who have the expertise to produce a thorough job. We're here to ensure that the job helps your exterior look polished.
Looking for quality-driven exterior painters in Austin? Call us or reach out to us online to book your free estimate!
The Right Coat Can Make the Difference
Transform your home look with an updated shade of new paint. With your exterior siding, we can also apply a coat of beige or tan. These shades of paint can make your house appear more refined.
Give Your Austin Home an Overdue Makeover
Instantly make your home the envy of your whole neighborhood with the help of our exterior painting services. You can rely on our professional painting contractors. They're here to give you a great sense of pride with the outdoor appearance of your revived home.
Exterior Painting | FAQs
How frequently should our home exterior be painted?
Your exterior should be painted about every 5 to 10 years! Doing so helps keep your home well-protected against bad weather and other elements.
When is the best time to paint the house exterior?
The weather in Austin is generally favorable year-round. Our winters, for instance, aren't as cold as other places in the country. As such, your exterior can technically be painted year-round. We do get bad weather, but we can totally help plan your exterior paint project around the weather.