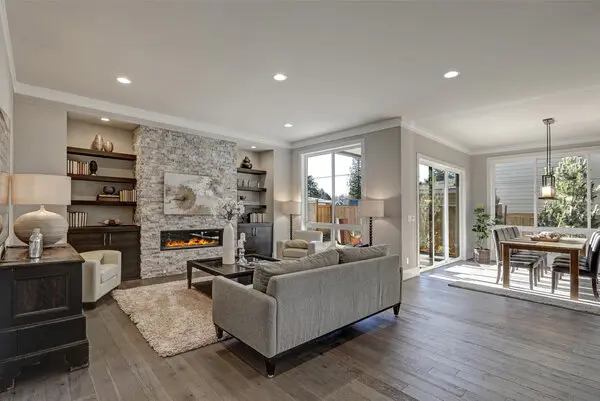 A great paint job can make such a difference to the look of your Austin home. With the right mix of colors, you can set the mood and feeling of each room of your house. At Five Star Painting of Austin, we try to make sure that paint lines are kept crisp and looking professional. Paying attention to these types of details in our painting work is how we keep homes in the Austin area looking clean and rejuvenated.
We Can Handle Your Interior Painting Projects
At Five Star Painting of Austin, we are equipped to freshen up your Austin home's interior walls with an updated style. Our professional painting contractors are ready to paint your desired look in the rooms of your house. The Austin interior house painting contractors we work with have experience painting a variety of rooms! Some of these include:
Living rooms
Dining rooms
Bedrooms
Game rooms
Bathrooms
Kitchens
Pantries
Hallways
Garages
Garage floors
Count on us for quality-driven interior house painting services in Austin! Book for a free estimate by calling us or by contacting us online.
Our Team Members Are Professional Interior Painters
Our interior painting contractors in Austin are committed to improving your home's appearance. We will get the interior painting done and work to provide you with quality service. This way, you can start to enjoy the look of your freshly painted Austin home.
Seeing You Happy With the Results Is Our Goal
At Five Star Painting of Austin, we want to see you satisfied with the quality of our home painting work. We will help you transform the current style of your house's interior into your dream look. We take great pride in completing a job well done. Let us help you get your desired look and feel in the rooms of your Austin house with our interior painting service.
Interior House Painting | FAQs
There are so many paint colors to choose from. Can you help us pick the best ones?
Yes, we sure can! We're happy to help educate you on how to select the right colors for your home. We know all about moods and which colors can achieve the mood you're aiming for.
Believe it or not, colors can actually help reflect you as homeowners. We're more than happy to talk through this with you!