Cabinet painting and refinishing is much more difficult than simply painting a wall or two. The set-up, order of work, details and workmanship are important to get exactly right. To attempt this work without a professional could do more damage to cabinets.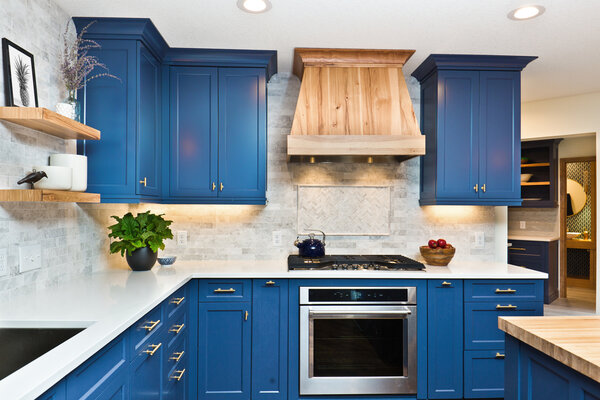 The painters in our network have years of experience in painting cabinets professionally. We use only high-quality paints that are formulated for cabinets, and our workmanship is second to none.
Cost-Effective While Making Your Home Look Great
If you're on a tight budget, choosing to repaint or refinish your kitchen or bathroom cabinets can be a smart, cost-effective decision. Taking this one simple step can add significant value to your home and make your kitchen or bathroom look completely new and updated at the fraction of the cost of replacing cabinets.
Less of an Inconvenience
In order to tear out and replace cabinets, you are looking at a major renovation project and potentially several days or weeks without access to your kitchen or bathroom. Painting or refinishing takes a fraction of the time and therefore is less of an inconvenience to the rest of your life.
Five Star Painting of Fort Worth would be happy to come out and provide a free estimate. Call us today.
Cabinet Painting Frequently Asked Questions
How do I choose the best color for my cabinets?
It can start to get quite overwhelming thinking about all of the colors you can use to liven up your rooms. We'd recommend starting with the mood, look, and feel you like!
If you want to give your place a fresh new look, new color can make a big difference. Looking for more information on choosing the right color for your rooms? Read more about choosing colors with Five Star Painting of Fort Worth here.