Our special offers can help you save big! If no offers are available, please call for more information.
Free Paint When You Purchase a Complete Paint Job!
Five Star Painting of Fort Worth
Expires on date: 12/31/2023

Discount varies from $25-$600+. Not valid with any other offers. Limited time offer!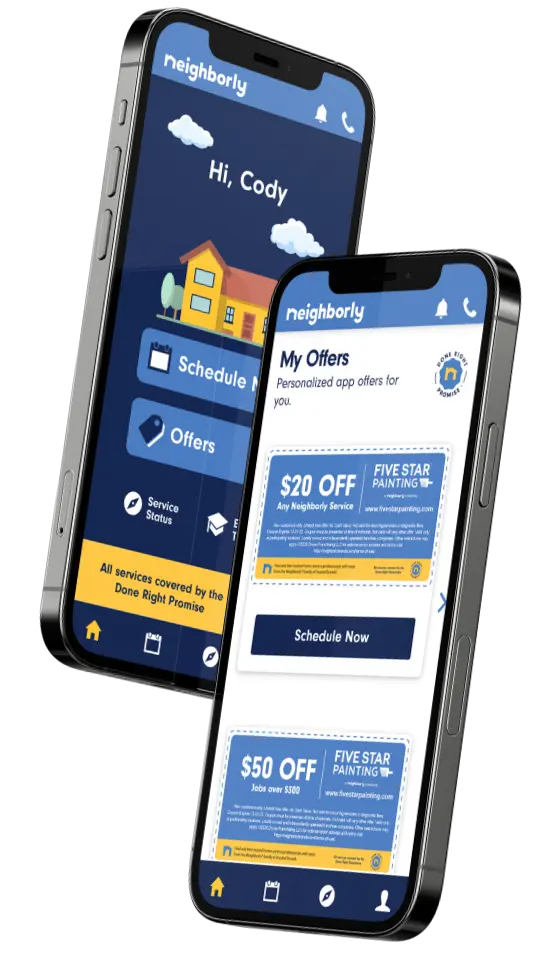 Download the app today.
Select your phone's operating system below and type in your mobile number and we'll send you a text with a link to download the app! Message and data rates may apply.
Message Sent
A text message with a link to the Neighborly app has been sent to the phone number provided.