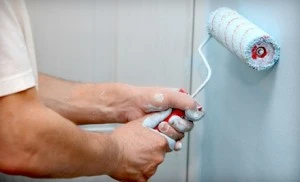 When you want to take on the project of painting your home, trust our painting contractors to get it done because our Fort Worth house painters have been doing this for many years now. If you need a color suggestion, we would be happy to help with that because we have seen a variety of different styles and tastes in our experience painting.
Our experienced painting experts can help you to transform any property space.
It does not matter if you are moving into a brand new place or if you just want to give your place a fresh new look, new color can make a big difference. You can brainstorm ideas of what colors you might like to see, your favorites, and ones you imagine for your space. We can help you through this process and help you pick what color you want to choose. If you want a more calming and cool color then you might prefer a dark purple or royal blue, for a bright and happy color perhaps orange or yellow.
Different feelings and environments can be made depending on what color you start with. If you are not sure about what color you want to go with, we have experienced painters who can offer suggestions for you. We can handle any painting project and we would be happy to help you with this transformation and to help you boost the value of your property space in a high quality way.
If you are not sure about what color you want it is okay as well because our house painters have seen a variety of different property types and we would be happy to help you come up with something that you are really going to love. It is a color that you will see plenty of so you need to be sure that it is a color that you like and won't get tired of seeing on a daily or regular basis. We can help you reach a decision on a great color for your environment.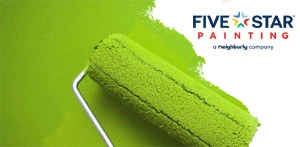 When it comes to your painting service, all you need to do is sit back and let our painting contractors take care of the project for you. We strive for excellence and quality and Kim stands by everything that we do. We will take care of every step from the beginning to finish and look forward to your approval when you see the finished product. We walk you through the steps so you know where your dollars are going.
When it comes to giving your place a much needed freshening-up, you don't need to put out a lot of time, energy, and money, because a good paint job can do wonders for increasing your property value. Over time the paint can become faded, chipped, cracked, and look really dull. To keep your property looking its best and fresh, a new paint job can make it come alive and look new again. New color goes a long way and we can help you add value to your property in a quick way.
Take the time to hire professionals to freshen-up your property. Color goes a long way in adding a vibrant new experience and environment to your property. Our quality technicians can take care of any painting project that you have which needs to be completed and they are happy to do so.
We have the most courteous and friendly contractors around. Not only are we courteous but friendly, professional, and on time!
We can be sure to place your needs as a first priority and invest our time and energy to bring you the best paint job that you can imagine for your own property space. We can freshen-up your property in a quick and classy way that is also affordable. When it comes to house painters, we have the most experienced painting contractors in Fort Worth.