Five Star Painting of Sonoma County has quality house painters with decades of experience fulfilling our customers desires in a timely and on budget fashion.
At Five Star Painting of Sonoma County, each customer is treated with honesty and respect. We value your opinions and your home. That is why we are committed to making the transition in your home go as smoothly as possible.
We call our Santa Rosa painting services the "Five Star Touch". This includes a free consultation to discuss what the customers desires. Once that is complete, we move on to the next phase of the Five Star Touch which includes an estimate and scheduling your project. We work around your schedule. You do not have to book on days where we have an opening.
Are You Ready For The Five Star Touch?
There are many characteristics of the Five Star Touch. Each characteristic puts us ahead of our competition in terms of customer satisfactions and quality of work.
On Time: We do not give our customers a window of time that can last up to six hours. We schedule a precise time so that you are not at home waiting forever for a painting contractor to show up. All our Windsor, Rohnert Park, Petaluma, and Santa Rosa painters are prompt. Even a few minutes late is unacceptable and not part of the Five Star Touch experience, because we know how valuable your time is to you and it is disrespectful of us to waste it.
Clean: Painting can be a messy business, but the Five Star Touch of Sonoma County goes the extra mile to make sure your home is clean before, during and after we work on a project. At the end of each work day, our crew will perform an end of the day cleaning session so that your space is kept tidy throughout the process. Once we are finished, we do one major clean up to make sure that everything is back in order. Your new walls will shine and not highlight a mess left behind by us.
Insured and Licensed: As professional painters in Santa Rosa, Windsor, Rohnert Park, and Petaluma, we know that accidents can happen. That is why we add extra security through our insurance that will cover any accidents that may occur.
Qualified through Experience: We have an extensive hiring process that vets all of our painters. The majority of our housing contractors have an average of 15 years experience. Once we hire a professional painting contractor, we do our best to keep, "good people". All our contractors undergo a training and certification program to provide documentation that they have the skills and tools needed to give your home the Five Star Touch.
Five Star Painting beats the competition because we have the painting experience to get your project done to your satisfaction. We work on both interior and exterior painting. We can also repair your deck, power wash your drive way, put a fresh coat of flooring in your garage and other services that give your home the Five Star Touch.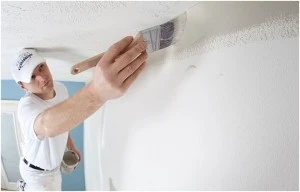 If you are undecided about what color you want your home in Santa Rosa, Windsor, Rohnert Park, or Petaluma, we can help you with a color consultation. We can help your redefine your home with color. We work overtime to make sure your rooms are a visual manifestation of your dreams.
At Five Star Painting of Sonoma County, we are dedicated to providing Five Star Quality painting projects. Not only are we efficient with our time, we are conscious of your budget. We are affordable, because we listen to you and not try to upsell you. Once you receive an estimate based on your budget and desires, we do not deviate from that amount. We pride ourselves on being on time and on budget. That is why we beat the competition. We put customers first.