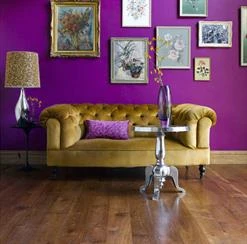 Deciding to hire a house painter to paint your home can be exciting. However, it can also be overwhelming when you are faced with trying to pick the right color to fit your space. For interior color, here are ten questions to ask yourself that will help you choose the right paint color for your rooms.
What mood do you want your room to have?

The color you pick can affect the tone of your room. For example, a dark hue can make a room feel masculine. On the other hand, a light hue can make a room feel airy and quaint. The best way to pick a color is to choose bright colors for areas where you socialize (living room, dining room) and cool colors for areas you will like to be calming and relaxing.

How does this color look with different lighting?

Natural light is the best way to see a color in its truest form. When you turn on your lights, you are seeing the color under fluorescent lighting. Therefore, your color will have blue tones. Consider this lighting effect when picking a color.

Have you performed a color test?

If you have decided on a color, you need to test it using a poster board or large areas of the wall. This way you can see it in its true form.

How deep is your decorating?

You need to add depth to your decorating. You can do this by adding interesting furniture and accessories that will accent your paint choice. Also decorate for depth also helps you add texture to your room.

How does the room fit with the rest of your home?

You need to leave the room in order to see the whole picture. This helps you to determine if your paint choose interacts with the surrounding spaces.

Have you studied the color wheel?

The color wheel can help provided you with complementary colors.

Are you using monochromatic schemes?

You can play up monochromatic schemes by adding a contrasting paint color to trims and walls. This pairing up can help give your room a vibrancy that it would not have if you stayed in the same color family.

Are you pulling inspiration from elsewhere?

Do you have a vase, pillow or another accessory that you can pull a color out of.

Are you starting small?

You do not have to overhaul your whole home. You can introduce color to your home by painting a bathroom, hallway or accent wall.

Are you considering your surroundings?

You may have to consider the location of the room you want to paint. You are going to have to consider regional decoration before you choose a color.
Five Star Painting knows how hard it is to settle on a color. This color will create an atmosphere that you have to live with for a long time. That is why we provide each customer with a color consultation.
Five Star Painting uses the top of the line materials, and all our painting contractors in Healdsburg are trained and certified to help bring your color choose into fruition. We can paint anything from an accent wall, trim or your home room. Nothing is the limit when it comes to hiring Five Star Painting for your dream paint job.
Why should you hire Five Star Painting?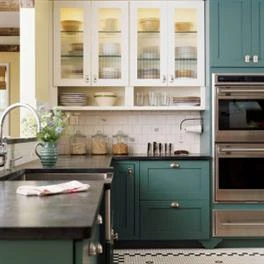 There are five reasons to pick your locally owned and operated Five Star Painting in Petaluma:
We are clean.
We finish projects on time.
We always come out on budget.
We are responsible.
We are professional house painters.
Our job is not done until you are satisfied. So if you have any problems after we finish a project, let us know. Each job has a two year workmanship warranty that includes fixing any problems free of charge. If you are ready to dip your wall with color, we can do a small project for you to see if you are ready for a bigger project. You can contact Five Star Painting today and our house painters in Rohnert Park will be there to help you when you are ready to introduce color to your home.