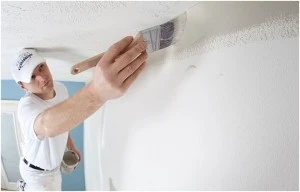 A professional painting contractor can be the difference between your home or commercial property looking like a showpiece or a hideous disaster. At Five Star Painting, we are constantly aiming to make sure all our customers are 100% satisfied. That is why we are always on budget and always on time. We will never prolong a project. Our Rohnert Park painters work diligently and quickly to bring your property into a new phase of its life.
If you are new to remodeling, you may be hesitant to hire a painting professional. To help you learn the process, here are some guidelines to finding the best painting contractors in Santa Rosa.
Some people are under the misconception that anyone can paint. That is true that anyone can put some paint on a roller and put the paint on the wall. However, do they know how to make the paint look seamless? Do they know how to make sure your paint does not end on your ceiling or your door frame? Painting is more than picking up a paintbrush and driving a pick up truck. If you want to hire a professional painter, here are the guidelines you will need to make sure you are getting a true painting contractor.
A true professional painting service will have registered with the Better Business Bureau (BBB). Use the BBB to check to see if the company has any complaints against them. Complaints can range from a painter not being on time to complaints about shoddy work that consist of neglecting to do the necessary touch ups or cleaning up behind themselves. Thus, your home or yard is left in a mess.
When you are interviewing a painter, ask them how long they have been a professional painting contractor and how many jobs they have completed over that time. Five Star Painting has over 10 years of experience. In that time, we have completed over 40,000 projects.
Never hire a painting contractor who demands full up-front payments. Only companies who are not financing strong will ask for payment up front. Five Star Painting will only get a final payment once the job is done to your satisfaction.
You can secure your payment by paying with a credit card. Therefore, make sure they accept major credit cards. When you pay with a credit card, it easier to contest and stop payment for poor workmanship or incomplete work than if you pay with cash or a check.
Five Star Painting hires only painting contractors who acquire the skills to make your home into a showpiece. Our hiring process includes a rigorous interview and proofing process. All our painters are presentable and will arrive at the appointed time unless they notify you of a possible delay. As we work, we will preserve your home or business so that we will not become a big intrusion in your home.
The main things to look for in a painter
Proper Painting Techniques: You should familiarize yourself with proper painting techniques so that that you can assess whether or not the painting contractor has the expertise to execute them. Do not be wary or scare to ask them what painting techniques they use for interior and exterior painting. A professional will have knowledge of what works best in what situation. Most of them will verbally walk you through the process.
Respectful: When you hire a painter, you are welcoming them into your home or business. They have to be respectful. A great way to see if they have this quality is to igaite them into your home. If they are respectful before they start working, this can mean that you will have a easy and long relationship with them.
Clean: Ask them about their cleaning process. A good painter is clean before, during and after they are finished painting.
Five Star Painting in Santa Rosa works overtime to make sure that all our painting contractors possess these qualities. If you are ready to hire painting contractors today, look no further than Five Star Painting of Santa Rosa.