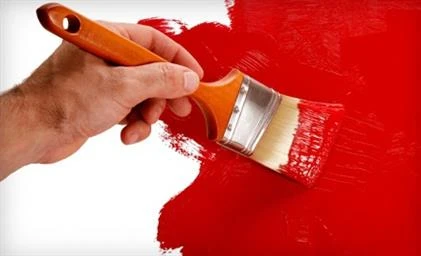 In order to remove the bad image that is associated with painting contractors, our expert painters at Five Star Painting of Vancouver, WA promise to finish your home improvement project on budget, on time and in a professional and respectful manner.
We will provide you with a free estimate and do our best to bring your vision to life because at Five Star Painting of Vancouver, WA we are 100% committed to providing you with the expertise and the service that you deserve.
Nowadays, it seems like anyone with a pickup truck and a paintbrush can call themselves a painter, but it's not as simple as that. If you would like to know how to sort through the clutter and find a real professional painting company, check out the following guidelines and tips to help you avoid making an expensive mistake and help you choose an expert painting company for your next home renovation project.
The Better Business Bureau (BBB)- Before you hire your next contractor, be sure to check out their standing with the BBB. If they have done shoddy work, left a mess behind, or were disrespectful, there will be a complaint record in the files of the Better Business Bureau.
The proof is in the pudding- Be sure to ask any potential painting contractors about the amount of experience that they have e.g. how long have they been painting and how many jobs have they completed. The painting contractors at Five Star Painting have completed well over 40,000 projects in the past ten years.
Upfront payments- If the painting contractor that you are interested in hiring asks for a full upfront payment, this should serve as a warning to you. A company that is financially secure and confident in its ability to supply quality workmanship and superior expertise will not ask for a final payment until the project is completed to your full satisfaction.
Credit cards- Another concern should be whether or not your painting contractor accepts credit cards. With a credit card, it is easier to contest shoddy work or poor workmanship than it is if you paid your bill with a check or cash.
Written Documentation- A painting company of good reputation will able to provide you with documentation that certifies their experience and qualifications to complete your renovation project.
Our painters in Vancouver, WA have the skills and expertise necessary to turn your painting vision into a reality. Before we hire any of our painters they are put through a very thorough and intensive proofing and interview process. In this way, we are able to ensure that they are able to meet our exacting standards. In addition, our house painters are professional and always on time; however if something happens that throws a wrench in the mix, we will be sure to promptly notify you.
At Five Star Painting of Vancouver, WA, we know that your space, whether it be residential or commercial, is of the utmost importance to you and our professional Battle Ground painting contractors will be sure to give your home or building the respect that it deserves.
The main things to look for in a painter
Check out the following tips to help you spot a real professional house painter:
A real painter will know the proper painting technique for exterior and interior walls. If you have any questions regarding this, a true professional will be happy to explain the entire painting process to you.
When you hire someone to perform a renovation project on your home or commercial building, you are inviting them into your space and it must be respected. Therefore, you must make sure that the painting contractors that you hire in Vancouver are respectful and professional. Ensuring this before the beginning of the project will make for a smooth and long-lasting relationship.
Professional painting contractors will have a reputation for cleanliness and will be sure to keep your home or business clean through every stage of the project.
Proper Painting Technique
Respectful
Cleanliness
At Five Star Painting, we only hire experienced house painters in Camas to work for us. In addition, all of our painting contractors must continue to get extensive training and keep their certifications up-to-date throughout their entire career. In this way, we are able to ensure that our painting service professionals will treat your home or business with the utmost respect and professionalism. At Five Star Painting of Vancouver, WA, we make sure that our painting contractors are courteous, respectful, and honest.