Refreshing the exterior paint on a home can help make it more appealing. Whether you're planning on living in your home for years or you're thinking about putting it on the market, a fresh coat of paint could make a big difference in how you and others see your house.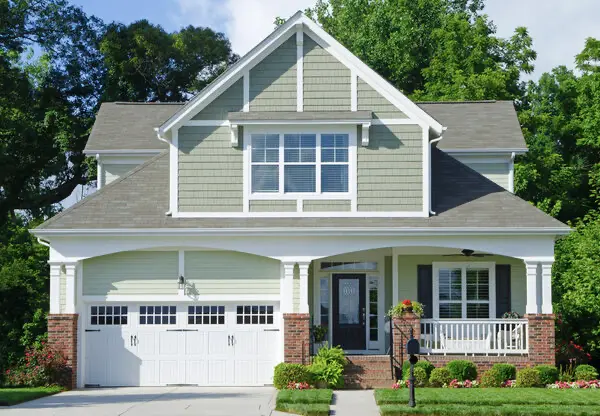 At Five Star Painting of Lake Oswego, we can handle exterior updates for several different types of home surfaces. Regardless if you're the owner of a single-family home or a landlord with more than one property, we'll get the job done for you to the best of our abilities.
Our exterior house painting services in Beaverton will enhance the curb appeal of your home. Whether it be for your enjoyment or for the purpose of putting your home on the market, you can rely on us to deliver the best.
Let Our Exterior House Painters in Beaverton Help
At Five Star Painting of Lake Oswego, we can paint most types of homes. We work on small bungalows, big estates, and multifamily homes. The Beaverton crews we contract with are experts at removing old paint and applying new coatings properly.
They are also experienced at working with different kinds of siding and a variety of building materials. Our goal is to see that our exterior painting jobs always look neat and fresh and stand up to weather and wear as best as possible.

Just some of the surfaces and structures we can paint include the following:
Brick
Wood
Paneling
Stucco
Concrete
Shingles
Siding
Porches
Garages and other outbuildings
Exterior doors
Exterior trim
Shutters
Quality Color & Paint Selection
If you're unsure of what colors you want for the exterior of your home, we'd be happy to provide you with a consultation with our Estimator and Project Manager so that you can determine the right shades.
The paint used largely contributes to the outcome of your future projects. We use the professional quality paints from Sherwin Williams and Behr to ensure a great looking result.
We can offer suggestions that will help bring your vision to life. If you decide that you want to keep the same color for your exteriors, we can simply provide a fresh coating as well. Just tell us what you'd like, and we'll handle the rest.
Frequently Asked Exterior Painting Questions
Why should my exterior be repainted?
Exterior painting is more than just making your house look amazing. While that's certainly part of it, exterior painting also protects your home and exterior siding from rain and other harsh elements from the weather.
Consequently, keeping your exteriors routinely painted will help prolong the lifespan of your siding. To that end, your exterior should be repainted every 7 to 10 year
Are there any rules for choosing the right paint?
Choosing a paint color for your house can be tough. The right color can improve the outer appearance of your house or brighten up a room inside your home, creating the change you are looking for.
Five Star Painting of Lake Oswego's color experts can help you find the best color for any room in your house. It's important to take hue, value, and intensity of each color into account.
Looking to learn more about finding the right paint color? Contact Five Star Painting of Lake Oswego today!