Professional Surface Preparation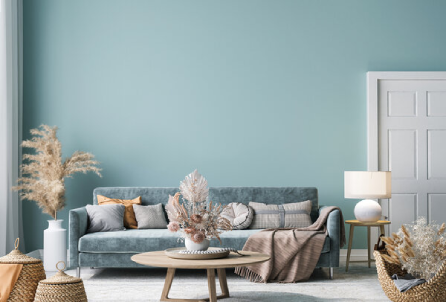 Achieving beautiful and lasting surfaces begins with preparation. Preparation is what makes that professional difference and is integral to our trade. You can expect a thorough and meticulous approach when it comes to walls, corners, crown molding, baseboards, and so forth. This level of detail not only delivers a beautiful finish but results that last.
Contact our El Paso interior house painters to discuss our painting services.
Quality-driven Interior Painters In Your Area for Every Room!
Some clients hire us to paint their entire home. Others just want a single room painted or perhaps just one level of the home or a particular area. Our professional recommendations will take each unique room and area into account. Some of the living spaces our local interior painters are often tasked with preparing and painting include:
Kitchens
Hallways
Bedrooms
Bathrooms
Living rooms
Game rooms
Dining rooms
Care for You and Your Home
We treat our clients with respect at all times. Our interior house painters strive to maintain workspaces that are safe for you and your family as well as themselves. Maintaining neat work areas is important as well, and when we finish a room, we will tidy that area before moving on.
schedule your free estimate!
Interior Painting Frequently Asked Painting Questions
Should I wash and clean my walls before I paint my home?
Washing and cleaning your walls will ensure your paint job is high-quality. Not cleaning your walls will result in a low-quality paint job. It's smarter & more efficient to wash your walls prior to your paint job. If paint is applied over dirty walls, the paint won't stick correctly to the surface. This can cause the paint to peel much sooner than it should.
When should I look to paint the interior of my home?
Fall and winter in El Paso are more ideal to have the interiors of your property painted. Summer and spring are the optimal seasons to have the exterior of your home repainted. If your property needs an interior paint job, book a free estimate in El Paso by calling or by simply visiting us online.