Our Residential Painting Services
From interior painting to exterior painting, to cabinet painting, we have all of your painting needs covered.
Residential Interior Painting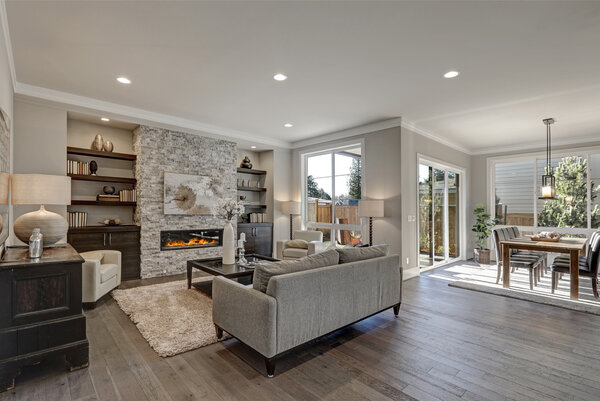 Need to enliven your home's mood and look forward to coming home again? Revamping your interiors with some professional paint can certainly help.
Wondering how often your interiors need new paint? On average, your rooms should be repainted every 2 to 10 years. The specific room will determine a more precise timeframe.
Your bathrooms, for example, are used frequently and will likely need new paint every 3 to 4 years. Your bedrooms, on the other hand, will probably need new paint every 10 years or so since they don't see as much use.
Learn more on our interior painting page.
Residential Exterior Painting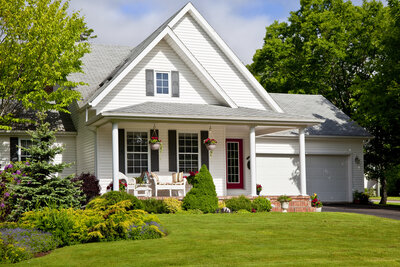 Your first line of defense against weather and other elements is your home's exterior paint. A high-quality exterior painting job can protect your exterior siding from extreme weather like snow and rain.
Your exterior is also the first part of your home that potential buyers will see. If you're planning to put you're your home on the market, having a professional paint job can help your home stand out.
Cabinet Painting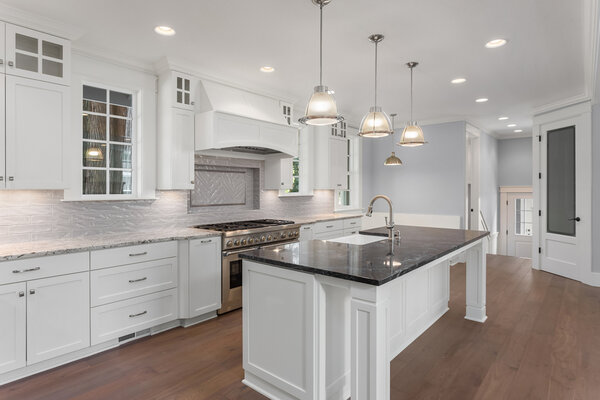 Having your outdated cabinets professionally painted is such an easy and effective way to make them look like new.
New cabinets can be pretty pricey and take a while to install. Cabinet painting, on the other hand, can save you quite a bit of money and time.
If it's time for a new paint job, you can trust our Madison residential painters to get the job done! Call us to book your free estimate.


We Offer Color Consultations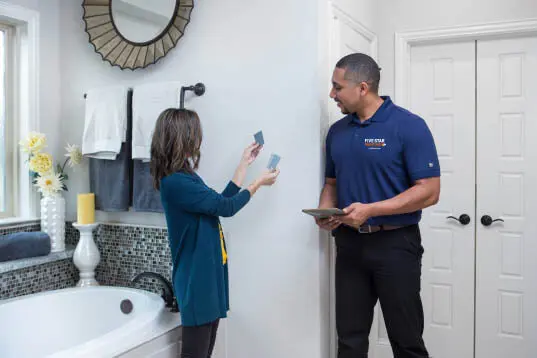 It can be so hard picking the right colors for your projects; as such, we're happy to help you pick out the right ones.
This can come in handy if you are painting your house before putting it on the market – we'll have some neutral color ideas that'll help attract potential buyers.
And if you're planning to live in your home for a while, we can help you pick out colors that'll achieve the mood and atmosphere you want!
How Our Madison Painting Team Can Help You
By working with Five Star Painting of Madison, you'll be able to rest easy knowing your residential painting projects will be completed on time and on budget.
We're efficient but will never cut corners around thorough preparation and proper paint application. And our quoting process is very detailed; this means we'll all be on the same page with the project and price.
Our team has 20 years of experience in the home improvement industry and is backed by numerous five-star reviews.
Ready to get started? Call our Madison residential painters or reach out online to book your free estimate. We look forward to meeting you!