Cabinet Painting Makes Remodels Easier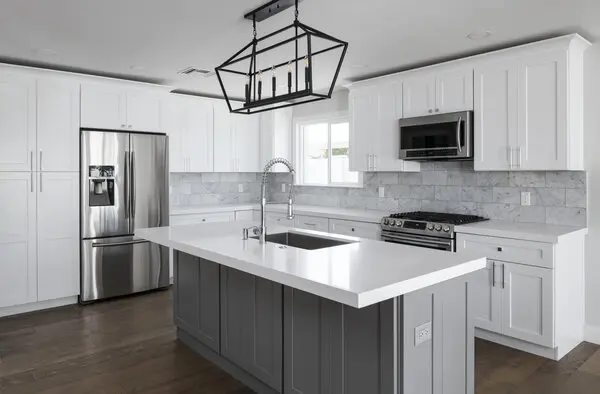 In all of the hustle and bustle of remodeling your house, it's common to forget about your cabinets.
However, the cabinets that are arrayed throughout your house are integral aspects of your home's charm and appeal. And you'll want to make sure that these features aren't neglected whether you're remodeling your entire house or you simply want a single room to shine at its brightest.
Here are some of the types of cabinets that you might find throughout your house:
Kitchen cabinets
Laundry room cabinets
Garage cabinets
Closet cabinets
Wherever your cabinets might be located, the expert painting contractors who we work with will help you create a plan of attack that will leave them brighter and more colorful than they ever were before.
Get in touch with our professional cabinet painters near Willow Grove, PA by calling today! We'd be happy to discuss our kitchen cabinet painting services in more detail with you.
Frequently Asked Questions
Is it cheaper to paint cabinets or replace them?
You'll save money by having your cabinets professionally painted over having them replaced. In fact, professional cabinet painting is roughly ½ to ⅓ the cost of new cabinets. Not only is cabinet painting more affordable, but it's also very effective at enlivening a room.
In one instance, some newly painted kitchen cabinets sparked new life into a kitchen which made a great impression on some first-time buyers, who ended up purchasing the home.
The cabinets were nearly as old as the house, but some new paint made the cabinets look as good as new and gave the whole kitchen an attractive, modern look.
Can our cabinets be painted during winter?
They sure can! Unlike your exterior, your cabinets aren't subject to premature paint failure since they aren't exposed to the cold and wet weather conditions.
Winter is actually a great time for cabinet painting, especially if you need exterior work done, for instance. Getting your cabinets painted in winter would leave you with plenty of time to have your exteriors painted in late spring or summer.
How long do painted cabinets last?
If your cabinets are professionally painted and maintained thereafter, your cabinet paint should last 8 to 10 years.
Here are a few cleaning tips:
Clean up messes and spills immediately
Only use paint-safe cleaning solutions
Wipe your cabinets with damp and soft cloths (never use a sponge)
Clean your cabinets using a circular motion
Searching for professional cabinet painting? We can help. Call us at (215) 664-6956 or contact us online to book your free, no-obligation estimate.
Why Our Cabinet Painting Services Are Top-Notch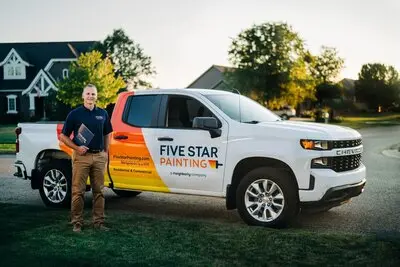 When you work with Five Star Painting, you can rest assured that every aspect of the painting process will be taken care of from start to finish.
We Use Premium Paint & Clean Up When We're Done
The professionals who we work with bring all of the tools and equipment that they might need for the job. They'll also clean up any trash that they generate throughout the day.
We Plan Your Cabinet Painting Project
Our local cabinet painters will work closely with you to ensure that they provide services that exactly match your plans for your cabinets.
We Offer Hassle-free Services
When the painters are done, the only sign of their presence will be freshly painted features throughout your home. This gives you the opportunity to enjoy your updated cabinets without any hassle.
Don't let your cabinets get left behind; call our cabinet painters at (215) 664-6956 today to get started! Or book your free estimate online.