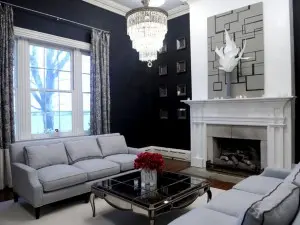 It is not as easy as people think to choose what colors to paint certain rooms in their homes. It is something that you will need to spend a lot of time thinking about. You will need to consider many things, such as whether you are painting your kitchen/dining area, the whole house or a brand new house that is ready to be painted.
One of the best painting contractors around who have received a great amount of positive feedback are at Five Star Painting of Atlanta.
We can offer a lot of advice about interior painting and about choosing your colors. Choosing the colors that you wish to paint each room is definitely the most difficult decision when you have decided to take on a painting project in your home, but there are many things to consider. Five Star Painting can provide you with color samples, as many as you want, however it is still a difficult decision to make.
Narrowing it down can help, make a list or mark your favorites on a color chart. Perhaps you are painting a baby's room and you want soft colors, so pick out the ones you like the most.
You should also think about the mood that you are trying to create in the room. Is it a dining room, a teenagers bedroom or your bedroom. If you are painting an entire house, then list each room and write down the atmosphere you want for that room.
Look at the room in the daylight, with the lights on and when it is starting to get dark. Colors look different in the daytime or at night. If you have made a few choices, then take your favorite color samples into the room with you. You can also do a color test on a poster board if you have a particular color that you like the most. It is recommended that you look at a color wheel, this will help to see which colors look great with others. You may wish to paint a room with more than one color, such as a different color on the skirting boards or door frames. Color wheels are very helpful in this case.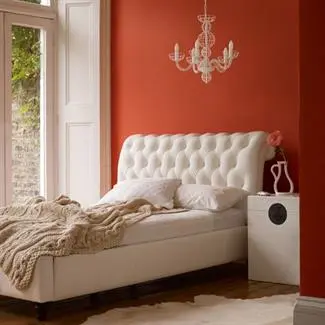 If you are planning to paint several rooms or you are painting a new house. You will need to contrast your choices of color with the decor. Your furnishings need to be taken into account when choosing which color to paint the walls. If you are painting a bathroom, you will want to ensure that the color you have chosen looks great with the other fittings. If your bath, shower room, sink, cabinets and or toilet are white, then you are in luck, as white goes with everything, so your bathroom can be any color you wish.
Five Star Painting of Atlanta is your best choice when looking for truly professional and skilled interior house painters in Dallas, GA. We use only the best quality paint and our contractors understand how important a beautifully painted room is. You might require one room to be painted or the entire house, we can advise you on what kind of paint is needed in different areas and also help you choose your color scheme. No project is too big or too small and we are completely dedicated to our client's needs and doing an excellent job.
Our painting contractors in Mableton love their work, so making certain that their expertise and work meet the client's needs are very important to them in a professional and personal sense.
We will always be punctual and we will always let our clients know if a contractor is going to be late or need to leave the job early. We are tidy and will not leave a mess in your home or yard for you to pick up.
We provide a totally free, no obligation estimate. We will complete the job on time, and at the price estimated. We also give you a two year full workmanship warranty on completion and if there are any problems, we will take care of the situation, free of charge.
Our contractors are professional whilst inside your home. They will get on with the job with as little disturbance to you or anyone else in your home as possible. They will not smoke in your home, use inappropriate language or disrespect your space in anyway. Our painting contractors in Acworth always put the clients needs first and foremost.
So, if you have decided that bathroom needs a make over with some new paint or you want to repaint the entire house, then we are your best and first choice.