Fisher Park, one of the oldest neighborhoods in Greensboro, NC is home to some of the most luxurious, beautiful, and historic houses in the state. The history of the neighborhood is as interesting as many of the homes located within it. One house, in particular, has such a storied and interesting history that it has drawn the attention of the neighborhood, the city, the state, and the nation as the house was revealed from the veil of kudzu, bamboo, and overgrowth over the past year. The home had been registered on the National Historic Registry in 1976 by then-owner Sandra Cowart, who was a very well-known local interior designer, and many people had no idea there was a mansion that stood on the middle of the property.

The story of the house had piqued local attention over the years and as new owners took possession the attention was heightened as the house was featured on the A&E TV show called "Hoarders". As the home was cleared, inside and outside, the wonderful original character, detail, and craftsmanship was very much intact. One could look at the home and envision how incredible it looked at its height, as well as, how incredible it will look in the future as the new owners take on the huge task of restoring the home.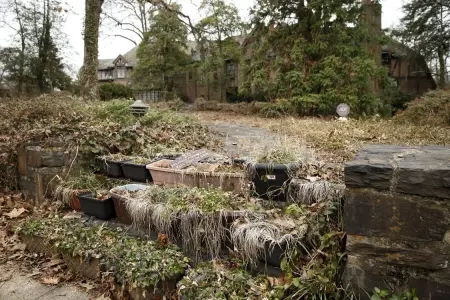 The new homeowners Michael and Eric Fuko-Rizzo knew the overwhelming and complicated project would require them to find the best, most qualified, and dedicated team they could. Because a bulk of the work has to do with the past, present, and future condition of the surfaces Five Star Painting of Greensboro was brought in to handle the daunting task. After touring the house, discussing the goals of the new owners, and Preservation Greensboro (the local preservation society who is participating in the project) a strategy was put forth by Nathan Cashwell, owner of Five Star Painting of Greensboro, as how to best treat the surfaces which were in different stages of wear and tear. With 15+ years in design, construction, and historic restoration, as well as, being a native of Greensboro Nathan and his team at Five Star are incredibly honored to be chosen to partake in this project. Over the coming months we will update our website to keep everyone in the know with how things are going with the project. Although it is just the beginning we have already learned a lot, and have come across some very interesting and exciting aspects that make this house, property, and project very special.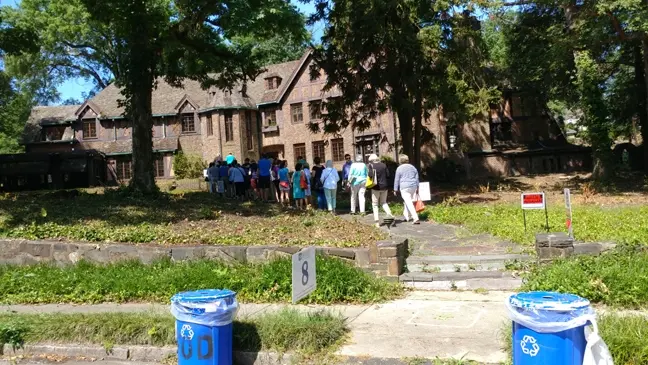 Please click on the links below to learn more about the history of the house and how it got to where it is today. You can also click on the photos of the house, the progress, and eventually the finished product. Also please visit our facebook page: https://www.facebook.com/Five-Star-Painting-of-Greensboro-1222460494434516/ to see more frequent updates and photos.
https://preservationgreensboro.org/hillside/
https://www.facebook.com/julianpricehouse/videos/1203019346490197/