Baseboard Molding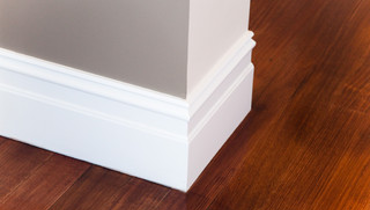 Baseboard molding, or simply baseboards, is an underrated architectural feature in the home. The main purpose of the trim is to hide the uneven space where a wall and floor meet, making it among the most common types of decorative molding. Walls might otherwise seem incomplete without the customary trim attached to the lowest 2 to 4 inches. If anything we recognize it as that plain, white piece of wood that reminds us our furniture can't touch the walls.
Lately, especially in 2015, baseboards have taken on almost an entirely new identity as a completer or even accent element to a space. Since the options vary in width, height, and materials (and name) one can easily match the scheme of other additional molding, established architecture, or room decor to repeat patterns and moods. Overall, a style is enhanced when approached as one cohesive project highlighting the use of baseboards in more interesting design.
In the example below the floor molding falls in line with color and other trim. These layers make for a unique focal point that is a simple, even do-it-yourself, upgrade.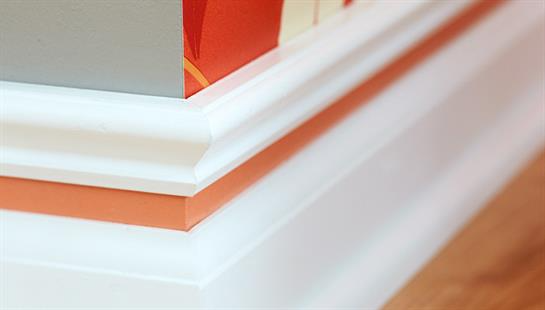 Baseboard molding can also be intricate. As these ideas show, there is more to baseboards than the standard.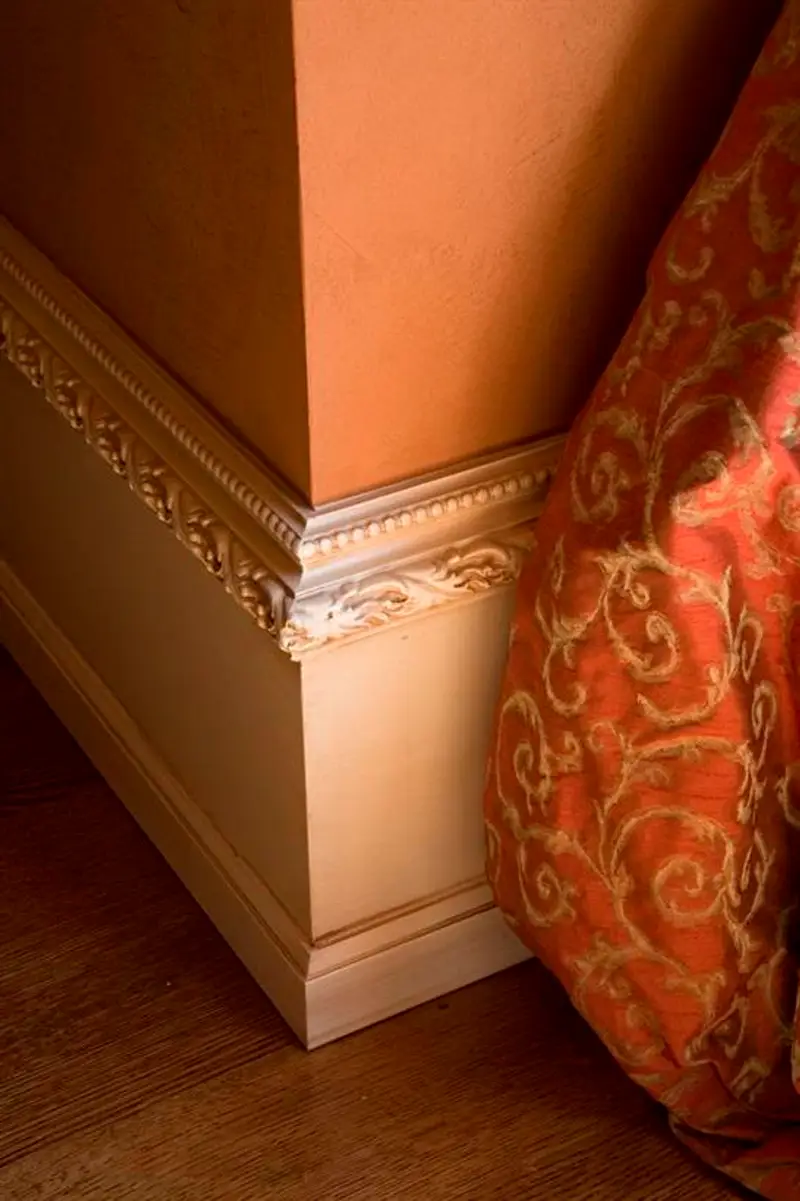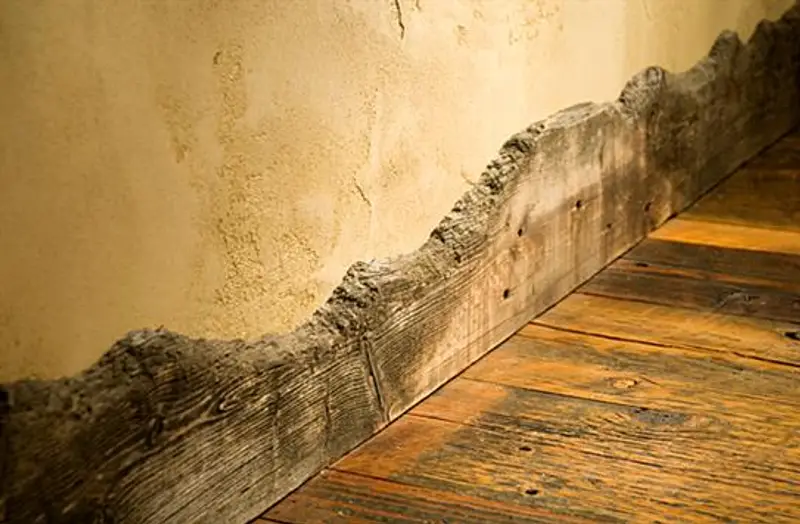 Whether you call it baseboard, mopboard, skirting, skirt molding, or base molding, you can see that there are as many design choices as there are names when it comes to this seemingly ordinary architectural staple. Learn about other decorative trim and choose one to compliment your new baseboard design from our blog:
Chair Rail
Crown Molding
Door and Archway Trim
Window Trim and Valences
Fireplace Mantels
Posts and Pillars
Shadow Boxes
Wainscoting