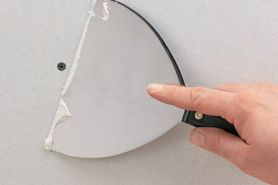 From nail pops to cracks and holes, we can take care of your drywall repair needs!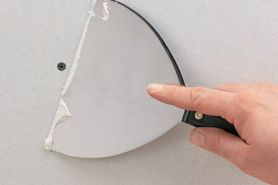 Most walls in Virginia homes are made of drywall. Over time the drywall tends to become damaged simply from day to day living. Doorknobs slam against the plasterboard, old or reused nail holes stretch out, mold grows, or house projects go wrong.
Drastic variations in weather and high levels of humidity in Virginia also cause framing to continuously swell and shrink which creates cracks in the walls.
Leaving these holes and cracks visible is not only an eyesore but they become larger as pressure on them continues. Gradually this creates a greater problem and costlier fix, making drywall repair an essential part of home maintenance.
Our Services
Five Star Painting Loudoun performs all types of drywall repair services to keep the interior of your home feeling fresh and your mind at ease. Our crews can fix any type of damage quickly whether you need a surface touch up, major restoration, or just a new coat on your wall.
If you have damage such as:
Nail Pops
Settlement Cracks
Mold
Holes
Bubbles
Stains
Water Damage
Smoke Damage
Five Star Painting Loudoun is committed to keeping you pleased with your interior.
Call us now or click here to schedule an estimate for a free home inspection. Upon inspection, we will determine the damage as well as any underlying issues, and our drywall repair professionals can patch it up seamlessly to make your walls look like new.