Exterior Trim Choice for Wood Rot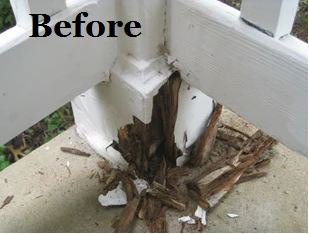 When replacing rotten wood on exterior trim, there are a few different choices.
Wood: Short on cash and time? Wood is a low cost, readily available, and easy-to-work-with material. With a couple of coats of paint and some caulk, you get a beautiful smooth finish. While up front, the time and expense isn't a huge commitment, it can be over time. Wood requires a lot of maintenance as it splits and rots. But if you do regular maintenance on it, your wood will stay fresh and nice. So if you are good on keeping up on your to-do list, this is the material for you.
PVC: This is the third most widely produced plastic that is solid, reliable and long-lasting. This low-maintenance and easy-to-work-with material is perfect for your busy schedule. However, PVC expands and contracts more than wood which can crack caulk and have uneven seams over time. You also have to be careful what color of paint is used. Dark colors will absorb more sun, and the PVC can swell and warp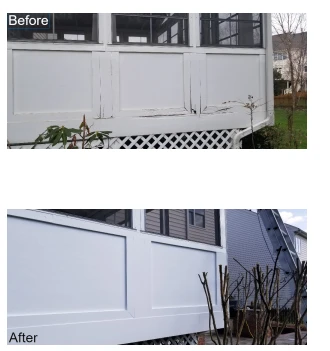 Boral: The planet is important right? Well, this is an easy way to jump on the eco-friendly train without a hassle. Boral is made of 70% recycled material, specifically, Fly Ash. This is quickly becoming the most popular trim material as it is a durable material that doesn't move, warp, rot or absorb water. It requires the lowest amount of upkeep. There aren't many cons to this product, except the cost is higher than traditional wood and it has a fine sawdust that can go everywhere and be hard to clean when installing.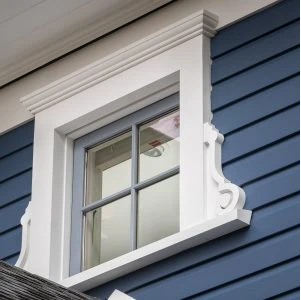 http://www.boralamerica.com/TruExterior/inspiration
Need some help? Contact Five Star Painting to fix your wood rot!