Preston Bennet, Owner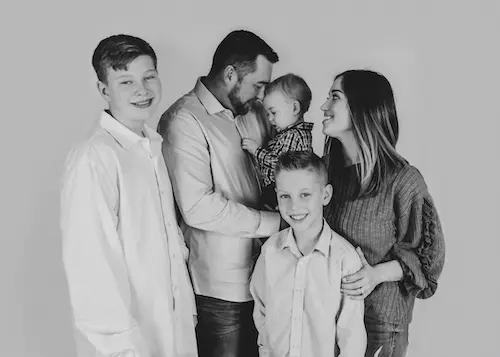 I'm Preston Bennett, the owner of Five Star Painting of Sioux Falls. My business partner, Rick Kuhnert, and myself have a combined 50+ years in the area of Sioux Falls. Rick has over 30+ years of painting experience. I have worked in project management and customer service for over 15 years. We strive to make sure there are three levels for every project we start with two different points of owner contact throughout each project we complete. Our main goal is for a stress free and fun interaction for each customer no matter the size of the project.
I am married to Brooke and we have three great kids. Kobe is 14, Elliot is 9, and Dax is 14 months old. We stay very busy with our kids activities along with chasing around Dax. We have a 3 year old Springer Spaniel named Luna who is just as much fun and tiring as the boys. We really enjoy living in Brandon and being able to provide service to so many great people in the Sioux Falls area. Thank you for reading and meeting my family, I hope we get the chance to work with each other and bring the vision of your project to life.