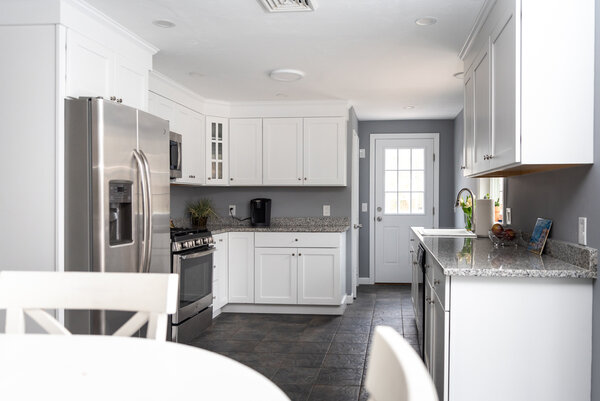 Did you know a simple color change inside your home can completely enhance the mood? Professional interior painting can make your living room more relaxing and calming. It can also make your kitchen and dining room more trendy, stylish, and modern.
At Five Star Painting of Tampa Bay, we:
Are backed by 15+ years of combined painting experience
Are backed by over 100 positive reviews
Employ our own painters (we don't use sub-contractors)
Are more than happy to answer any questions you might have
Provide color consultations
Warranty our interior painting services (with us, the job isn't done until it's done right)
Stay on time and stay on your budget
At the end of the day, we're quality-driven and customer-focused. Your needs come first and we're dedicated to delivering a five-star quality paint job!
Give our Tampa interior painters a call or reach out to us online to book your free estimate!
Should I Hire Painters?
Do you want a professional, high-quality paint job? Do you want your house painted in a matter of days as opposed to a month or more? If you answered, "yes", you should hire painters!
Exterior house painting isn't as easy as getting some paint, brushes, and painting away on a Saturday morning. It's much more involved than that!
A high-quality and long-lasting paint job requires:
The right paint, materials, and tools
Proper paint application techniques
Thorough surface preparation
Time and patience
For example, a 2,000 square-foot house should take about 54 days to paint. If you paint for a few hours on weekends, it'll probably take you 1-2 months to finish!
On the other hand, did you know bathrooms and kitchens should have mildew-resistant paint? Do your interiors need matte, gloss, semi-gloss, eggshell, or satin finish? These are the types of things professional painters know!
Our professional painters are experts in the field. And our owner, Luis Badel, was raised in the painting industry! You can count on us for quality-driven and customer-focused painting services.
Ready to get started with professional interior painting in Tampa, FL? Call our team today or request a free estimate online!