Customer-focused Commercial Painting Near You
Want to help increase sales and interest from your prospective customers? Investing in a quality paint job is a great way to ensure you have a professional and modern appeal.
As a business, providing an updated, aesthetically pleasing, and properly painted environment is essential. Do you represent a small local business or a larger chain? Either way, our top-rated commercial painters have the experience to paint your business - inside and out.
Count on us for quality-driven Ann Arbor commercial painting contractors. As business owners like you, we can help you make an amazing impression on our community.
The Commercial Industries We Serve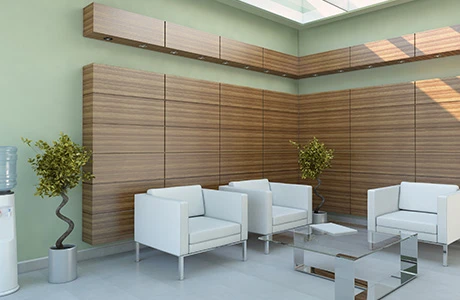 At Five Star Painting of Ann Arbor, we types of commercial properties in Ann Arbor and the surrounding areas.
We can paint interiors and exteriors for:
Local retailers and family-owned businesses
Healthcare facilities such as labs and office spaces
Gyms and workout centers
Churches and other houses of worship
Restaurants
Lodging locations such as hotels and motels
Manufacturing facilities
We'll Handle the Clean-up for You!
With Five Star Painting of Ann Arbor, part of our commercial painting services include complete clean up. You can expect your business will be left clean when we're done.
We handle the clean-up so you can focus on more important aspects of running and maintaining your business. We do our best to work in a timely manner. We take precautions to ensure your place of business remains clean and without spills or unwanted marks.
Why Choose Five Star Painting of Ann Arbor?
We're locally owned and operated by Mariano Sastre. At the same time, we're backed by a national painting brand with over 15 years of experience.
We Understand Your Business
We understand the importance of a job well done and work to ensure the satisfaction of our clients. Five Star Painting of Ann Arbor works with a variety of businesses each year.
This provides us with the knowledge and experience necessary to:
Deliver exactly what you and your business require, and
How it is presented to our community.
Building a brand is important for any business, regardless of the market or industry you work in and represent.
Our Ann Arbor commercial painters understand that branding is a priority for successful companies. We work to deliver results that are stunning, long-lasting, and pleasing to our clients and their customers.
We're Customer-focused and Quality-driven
At Five Star Painting of Ann Arbor, we:
Stay on time and on budget
Are backed by a great reputation
Use premium paint to ensure our work lasts and amazes for years
Warranty our commercial painting services for two years
Are you looking to update your company's current look and feel with a fresh and professional paint job? We can help you stand out from other competitors.
Give us a call for your free estimate! We look forward to serving you in any way we can.