What Are the Benefits of Professional Interior House Painting Services?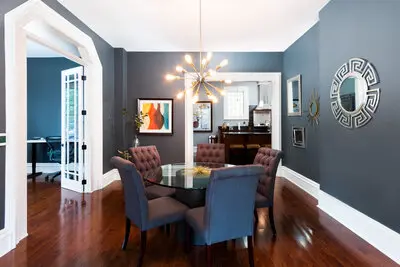 A great way to freshen up your home is to hire us to complete our interior painting services in your house. Whether you are ready for a change or the interior paint is showing its age, we are prepared to perform an assessment. A paint refresh is an automatic boost for your property's value because, if you sell in the near future, it is something less the next owner needs to do. It may even mean you can increase the selling price.
The Interior Painting Services We Offer
At Five Star Painting of Boca Raton, our interior painting services include:
Bathrooms
Living rooms
Kitchens
Dining rooms
Game rooms
Pantries
Hallways
Bedrooms
Garages
Basements
There is no reason why your garage and basement should not look as great as your bathroom, living room, and bedroom. Industry professionals recommend that a re-paint should take place every five to seven years. If your home's interior is in that window, our Boca Raton interior painters are ready to come up with a plan and provide an estimate, keeping your needs and preferences in mind, of course.
Contact Five Star Painting of Boca Raton today to set up your on-site assessment and free estimate.