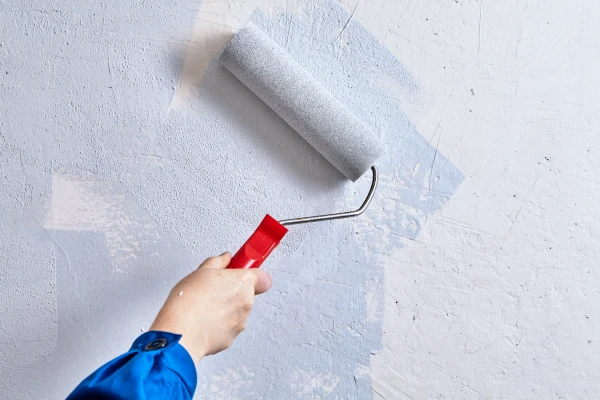 So, you've decided to transform the design of your home through interior painting? And you've even decided to turn to the professionals instead of going the DIY route? Good choice. This saves you time, money, and, most importantly – the hassle of ensuring a final result free of streaks and other common painting mistakes.
Ensure Peace of Mind with Five Star's Interior House Painting Prep Checklist
While hiring a team like Five Star Painting of Brandon and Riverview is a huge lifesaver, there's still some work that every homeowner needs to do before the interior painters arrive. Following this list will help make sure the painters can quickly get the job done, plus offer you the extra peace of mind that your entire project will be problem-free from beginning to end.
1. Plan Your Schedule Ahead of Time
Five Star uses safe and low-odor paints, so you'll be able to return to normal as soon as all layers are applied and the paint thoroughly dries, which takes a few hours. Of course, the entire process will take longer depending on what needs to be painted and even the temperature and humidity in the house, so it's best to plan accordingly.
If the entirety of your home's interior needs to be painted, you may want to plan an outing for the family like a movie and lunch. This will give the painters plenty of time to prep, paint, and clean up before you return.
Also, before you begin to prep your rooms for interior painting, have an idea of where you're planning to store your furniture and other personal belongings. You may want to begin the search for help early on, well before you begin room prep.
2. Take a Before Photo
Take a photo of your space before. Trust us! This is an important step homeowners often forget because they're so excited about their new look. Once you see the final results of your interior paint job, you'll want to make the comparison – you won't believe the difference.
3. Store Knick-Knacks
Now that we have the pre-preparation, somewhat sentimental, steps out of the way, we'll get to work on prepping your home's interior for painting.
First things first: Give yourself the time to store knick-knacks and various loose items. Books, DVDs, televisions, video game consoles, air fryers, what have you, needs to be removed from any furniture that will be moved and any rooms that need to be painted. This reduces the chances of your items being damaged in the painting process!
Are You Having Your Cabinets Painted?
If you're having the inside of your cabinets painted, be sure to completely clear out those as well! Doing so protects your items and ensures your painters can paint with ease.
4. Move Furniture
You'll also want to move any furniture you have in the room. This can include many different things, including area rugs, coffee tables, bookshelves, desks, mattresses, bed frames, couches, and dining room or kitchen tables and chairs.
Can I Store My Items in The Center of The Room?
While storing them in the center of the room may be an easy solution for some projects, rooms on the smaller side and rooms that need ceiling painting should have all items completely stored away in another room or temporary storage.
5. Remove Wall Hangings
Any art, family photos, mirrors, and other wall hangings need to be removed and stored as well. Make sure to wrap these items with extra care to ensure nothing breaks in the process. If you have any window treatments, think blinds, shutters, and curtains, you'll want to uninstall the coverings and hardware entirely from the wall.
When it comes to electrical wall plates, the choice is yours! Painters can mask these areas and easily paint around them, but if you're looking to ensure the best paint job possible, you'll want to remove these to ensure consistency.
6. Make Repairs
To give your wall the smooth, consistent appearance you're looking for, you'll want to make sure to inspect and prepare your walls completely beforehand. Any holes, drywall damage, nail pops, and cracks should be repaired beforehand – an effortless DIY project!
How Can I Check My Walls for Imperfections?
While scanning your walls with your eyes can help you identify some places where paint may have chipped away or other damage lies, the best thing to do is inspect with a flashlight. Turn off the lights of the room you're in after the sun has gone down – you'll want it completely dark. Shine a flashlight carefully across the wall, keeping an eye out for raises, divots, and other spots of concern. Mark the trouble areas you notice with masking tape and come back through to repair!
7. Clean Your Walls
If your walls will be painted, why do you need to clean them? Dust, dirt, and other minuscule-sized debris floats and lands on your home's walls, building up over time. When the paint is applied over it, they become permeant, with some stains becoming more visible due to the contrast in texture.
Taking the extra hour or so of cleaning your walls a day before the painters come is the best thing you can do for the success of your project Simply add a few drops of soap to a bucket of water and use a sponge to thoroughly wipe down your walls, windowsills, and baseboards.
You'll also want to vacuum the corners of your ceiling and the top of your ceiling fan's blades to ensure your space is free of cobwebs and other hidden dust bunnies – just an extra precaution!
Still Searching for Five Star Painters? You've Found Them.
And just like that, you have everything you need to prep your home for your next paint job. While we'll finish any masking and floor covering that your home needs before painting begins, completing these above steps go a long way in ensuring the quality and longevity of your new paint. A little extra effort goes a long way – we promise you'll be glad you did!
If you're still searching for help completing your interior painting in Brandon, Riverview, or the nearby areas, be sure to reach out to our team today! Our interior painters at Five Star Painting of Brandon and Riverview are ready to learn about your final vision and bring it to life!
Ready to learn more? Contact us online to schedule your free interior painting estimate!