Do you have multiple outdated rooms in your house? Did you just buy a home that needs an interior facelift, or are you getting ready to sell your home? These are just a few reasons why you should enliven your home by repainting your rooms! And our interior painting contracts are the ones you can trust for superior and expert service. Visit our photo gallery to see some of our completed interior painting projects!
Count on our Brandon interior house painters for quality and long-lasting work! Book your free estimate by reaching out online. Or call us.
Our Brandon interior painters have fifteen years of combined experience. And we specialize in residential interior painting! Additionally, we are experts at color consultations. This means we'd love to help you pick color schemes tailored for every room. Our team is truly invested in each of our clients and we care about each step of the project.
The Rooms We Paint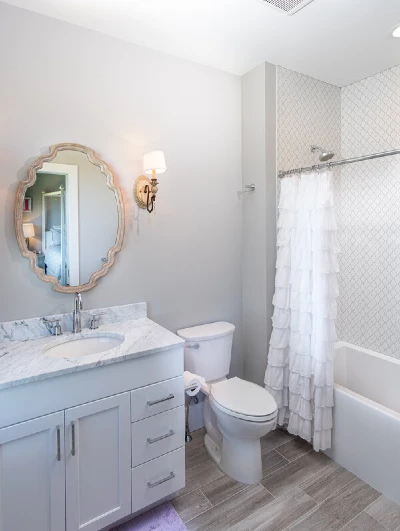 Are you painting your kitchen, cabinets, and dining room? Or do you desire to completely overhaul the look of your home? A new coat of paint delivers a major impact.
Some of the interior spaces we paint include:
Bedrooms
Bathrooms
Living rooms
Hallways
Home offices
Kitchens
At Five Star Painting of Brandon and Riverview, we're pros at painting multiple rooms during a single job! We specialize in large, more-complex interior painting projects.
To book your free estimate with our local interior painters in Brandon, FL, call us. You can also reach out to us online. We proudly serve Brandon, Riverview, Lithia, Ruskin, and the surrounding areas.
Do I Need Professional Interior Painters in Brandon, FL?
Isn't painting as easy as buying a brush, buying a can of paint, waking up early on a Saturday morning, and painting away? Not quite! Consider the preparation, clean-up, and quality involved in painting projects.
Preparation and Cleanup
All interior painting jobs require plenty of preparation, such as:
Buying all of the materials
Repairing walls (filling holes, smoothing out rough surfaces, and removing wallpaper)
Covering all of your furniture and floors
Applying painter's tape
Priming all of the surfaces
Applying all of the necessary coats of paint
Quality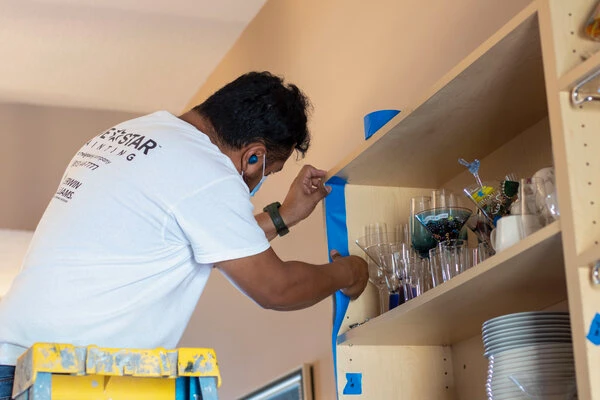 Do you know why most DIY paint jobs fall short of expectations? Paint jobs fail due to many reasons, which include:
Neglecting to use painter's tape,
Painting over dirty surfaces,
Painting over damaged surfaces,
Using low-quality paint, and
Using improper paint application techniques.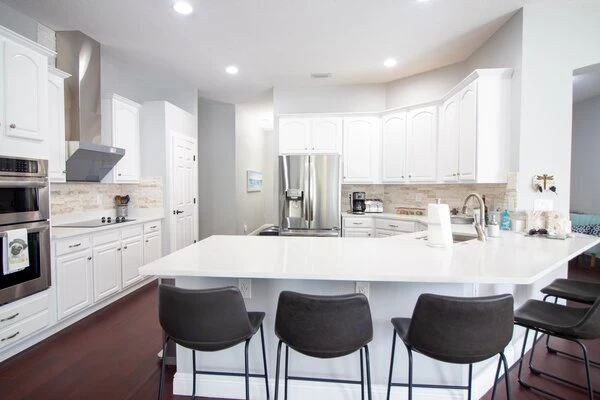 We will ensure your rooms are painted well by:
Performing the necessary preparation,
Using the highest-quality paints
Using the right paints for your various rooms. Yes, different types of paint are required for different rooms!
Using the proper paint application techniques!
All these aspects are needed to deliver an exceptional interior paint job.
By hiring Five Star Painting of Brandon and Riverview, you don't have to worry about the prep work or clean-up. We take care of every job from start to finish.
You can count on our interior painters near Brandon, FL for quality-driven services! Visit our contact us page to schedule your free estimate.
Where Do I Start?
You might be overwhelmed by thinking about all of the interior painting work your home needs. That's one of the reasons we're here! We love alleviating these burdens off your shoulders.
We recommend figuring out which rooms you want to be painted. From there, give us a call and schedule your free estimate! Our owner, Luis, or estimator, Roland, will discuss the project with you.
We'll get a feel of your home, discuss options, and offer our recommendations. This initial appointment allows us to get to know each other. This also gives us a solid idea of what you want so our final product exceeds your expectations.
Starting your painting project is as easy as that!
And if you decide to move forward, you're welcome to check out our blog for some tips on how to get ready for our interior painters!
Why Should I Choose Five Star Painting of Brandon and Riverview?
We pride ourselves on having a team of licensed, in-house painters. We don't sub-contract out to other companies. Employing in-house painters is just one of the ways we live up to the "five-star quality" for all of our projects.
We're experts in the house painting industry; this means we know the types of paint needed for each room. For example, mildew-resistant paints are essential for kitchens and bathrooms. Moisture collects in these rooms. Without the proper paint, your walls and ceilings could get damaged.
Our interior house painters are also experts in color scheming. Of course, we'll take your wishes into account. But if you need our help with choosing colors, we're experts in picking the best ones! We know which color combinations are key to your desired mood.
You're welcome to learn more about our team by visiting our Meet the Team page!
Interior Painting in Brandon, FL | Frequently Asked Questions
Is it ok to paint over dirty walls?
No, painting over dirty walls is actually one of the leading causes of failed interior paint jobs. Your walls and ceilings must be thoroughly cleaned and prepared so the new paint bonds.
This is why hiring professional interior painters is critical! We will take the time to thoroughly prepare and clean your walls so you're left with the highest quality work.
Schedule your estimate today by calling our Brandon interior house painters! You can also contact us online. We're excited to meet you and help give you your dream home!
Suggested Reading