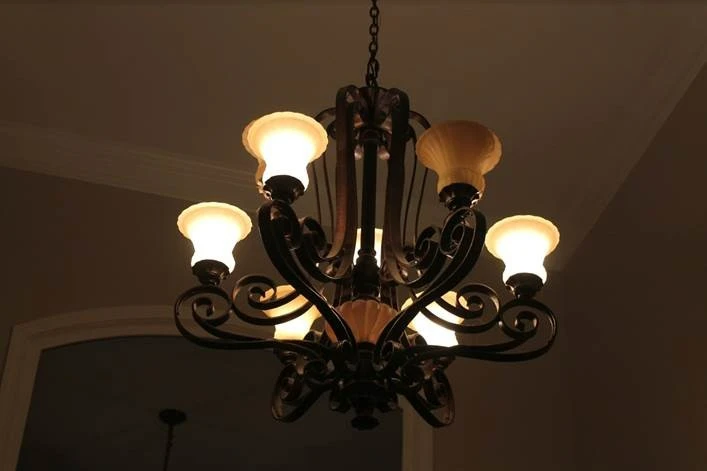 As we all gear up for the holidays there are a few simple things you can do to spruce up your home prior to their arrival. These come from me, a father of 3 boys, happily married middle aged homeowner in North Atlanta residing in Cumming, Georgia. For perspective, I work the same amount of hours that most of you do, so we probably have the same amount of free time. I split these recommendations into things I will tackle and things I will ask for help on.
Scott's to do:
Change every light bulb from high chandeliers. Even if it isn't needed. There are currently 3 or 4 out in each chandelier. Take the different bulb(s) with you to Home Depot.
Change all of the filters in the AC/Heater units. This is the #1 reason that units fail. Take it, from me as I have many friends that own HVAC companies.
Change all of the batteries to every fire and smoke alarm. If you don't the alarm will go off at 3am on a random Tuesday before you have a big meeting and be wrecked the next day. This happened to me.
Buy a new fire extinguisher. Yours is likely expired. And won't work. You will realize it until you have fire, which happened to us.
Remove all clothing from your closet that you haven't worn in a year. Bring it to The Place of Forsyth. They need coats every year.
Organize your office. I have a pile of paper in my inbox and a overflowing drawer.
Scott's ask for help (I will gladly write a check for these items):
Painting interiors doors. This is actually awful work and to be left to a pro. There is a "way to paint a door" that a pro knows that will make the finish look uniformed. We have 2 doors that are painted black and they always get nicked or bumped in the busy house of 3 teenage boys. You can tell the ones I painted vs a pro.
Any HVAC work or maintenance. The unit in my attic has a sensor that has become disconnected. That feels like a "3 trip" project to Home Depot, so I am not even trying.
Paint exterior / entry doors. This is a highly frequented areas where you will be greeting guests over the holiday. A freshly painted door is a great touch.
Paint the guest bedroom. This is a very low-cost way to make a visitor feel like they are in a new room.
Get your carpets professionally cleaned prior and after company visits. We use several local companies but if you haven't done this, trust me your carpets need it.
Pressure washing your house and/or driveway is a great clean up the front walk. We actually recommend this to all exterior customers ever 12-18 moths after you paint. It helps prolong the life of the house paint job as it keeps dirt and mildew off of your house.
Repair drywall holes in walls. Trust me, you might think you are handy but never have I seen a "regular guy" do drywall patching like my pros. It is difficult, takes a special technique and you don't have the time t mess with this. Let a pro handle it for you.
CLICK HERE or call to schedule your free estimate today!
Contributed by Scott Specker, owner Five Star Painting of Cumming