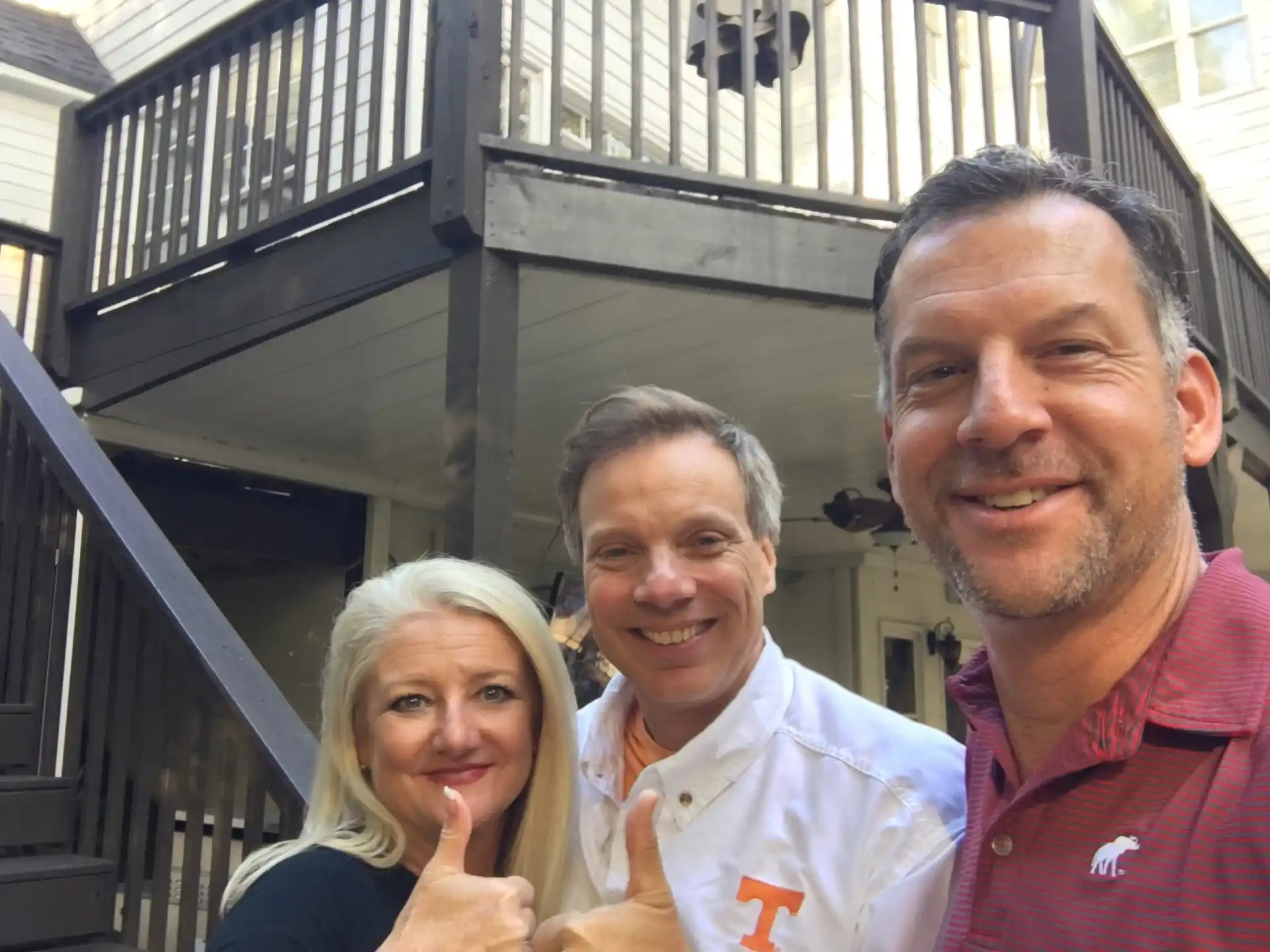 It's hard not getting emotional about this neighborhood. From the moment I drove into it with a realtor as a corporate relocation person, I literally fell in love with every aspect of this neighborhood. The architecture of the homes, the big lots, the trees, the trout hatchery, the amenities, the school district and the people. At the time, I was a big fly fisherman and the thought of being so close to a trout river was a dream come true. We made lifelong friends instantly, joined tennis teams, became involved in the community, joined a church we adore, and our kids thrived by making lifelong friends.
Our Journey as a Painting Business
When we decided to start our own home improvement business we thought very strategically about this neighborhood and how we can have the biggest impact. How can we bring a different experience to families in this neighborhood? We heard of too many stories of painters watering down paint, not showing up on time and not sending proposals. Before we opened, I asked my wife to call 3 random paint companies and get a quote for our own home. The experiences were beyond ridiculous; One guy couldn't speak English, another called ahead of time (didn't show up) and gave her a verbal quote and one guy suggested using interior paint on the outside of our home. Sadly, we still hear similar stories about our current competitors today.
We actually turned our eyes and efforts away from this neighborhood for fear of making mistakes too close to home. We centered marketing efforts to similar sized neighborhoods that had the same builder or design of our homes in CRC. I spent 3 years driving over 20 miles each way every week to build relationships and paint homes in similar neighborhoods to CRC. Our CRC customers now experience the most seasoned FSP painters (some of which have been with us since the beginning) as they too also know the nuances of this neighborhood.
Nearly 100 Homes Painted in Our Community
We couldn't be prouder that to date, we have completed almost 100 homes in The Chattahoochee River Club. Many people have hired us multiple times, the ultimate compliment in home improvement. So to date, we have painted 92 to be exact. We also have several just waiting to be painted but mother nature will not let it happen. To give back to the community we fell in love with, we came up with a give back to the neighborhood.
Whoever is the 100th customer will get $100 cash and $100 donated to their favorite local charity.
Here's a few photos from the 92 jobs we have completed: