Interior painting in Cumming Georgia is a mix of art and science. You might ask, how is this possible. Isn't painting just painting? Not at all, is the answer. Painting homes is extremely personal. We are in our customer's homes for 2-3 days on average but with larger homes and projects it can last longer. What happens over time, is that you form a special relationship with customers. It's hard for it not to be come personal but we know this is an honor and privilege to be inside someone's home. It is not something we take lightly. Customers share with us their daily schedule, their dogs name, the kids names, and we are working around their daily lives. This is the Art. We must respect their time, property and needs.
Interior painters in Cumming must meet many requirements for Five Star Painting. This is the science of painting. We have spent countless hours fine tuning the process of painting and finding the best painters to put in your home. There's a process? We know that anyone can get a can of paint and a brush and start painting. Or better said we know that anyone can go to Publix and buy a steak and cook it themselves for ½ of the price of having someone else do it. Our service must provide value beyond just putting paint on a wall.
Here is a just a few of the services we provide for interior painting in Cumming; Convenient scheduling for estimates and work completion, color consultation, financing, employee project managers, paint options, and proper clean up at the end of a job. We try to take all of the pain out of painting. Hiring painting contractors or any contractor is a very stressful experience and we recognize that stress and work very hard to turn that stress into fun. The "science" of this business can eliminate stress and make it more fun.
So let's talk about the fun part of this crazy painting contractor world in North Atlanta. If you haven't changed the interior color of your home than you haven't experienced what we have 10-15 times a week. When our customers paint their interiors they truly feel like it is a new home. I will warn you that painting your interior walls, ceiling and trim usually leads to other projects. We have seen everything from full house remodels to smaller projects like, new light fixtures, hardwood floors, furniture, carpets, and kitchens all can follow a full interior paint job. We suggest doing things in stages but interior painting should be the first step to see what the color and tone will be in the house. You will find slight variations of the same color depending on the light in the room.
There are several trends in the interior design world right now that are impacting Cumming, GA and really all of Forsyth County and North Atlanta. One of the biggest is the new home building going on. These new homes come with all of the latest technology trends and color trends. The most common color is Agreeable Grey by Sherwin Williams. The trend is to have this very neutral color throughout the entire home with white trim and dark hardwood floors. If you are daring a few of our customers are painting everything white. Yes white, all white. White everything, trim, walls and ceiling but we use different sheens. We just painted a loft in Sandy Springs for a trend setting realtor and her color was White Dove from Benjamin Moore…everywhere
When thinking about interior painting in Cumming, please consider Five Star Painting. We paint about 150 homes per year just in Forsyth County. We don't get insulted if you don't hire us, we get only insulted if you don't call us and give us a chance. Listen to what makes Five Star Painting different and then you decide.
Completed Homes from Beige to White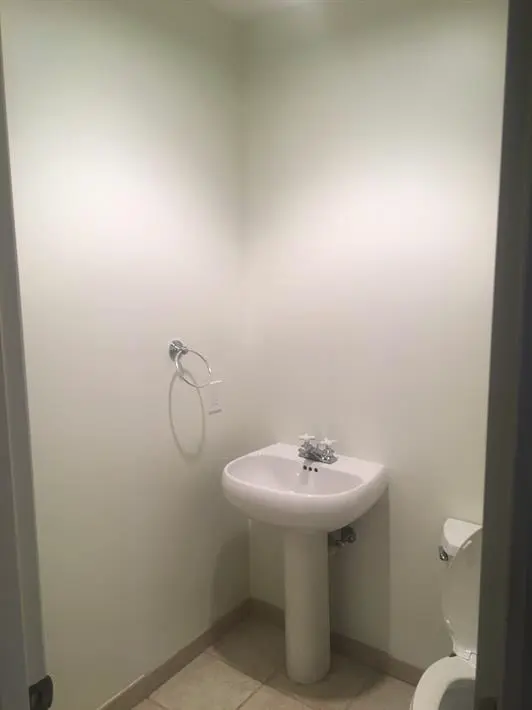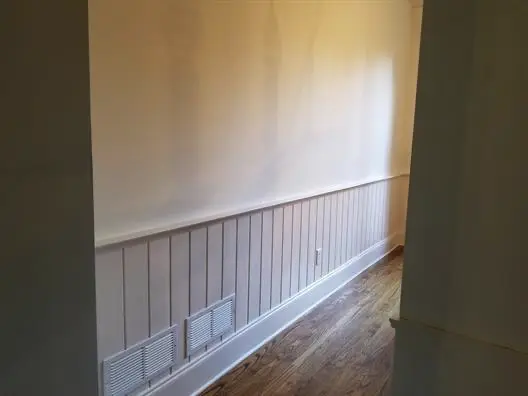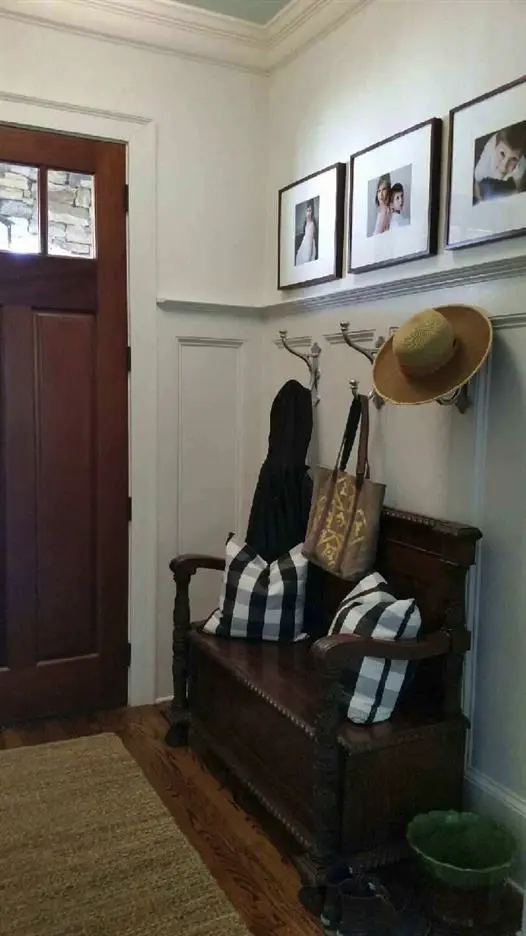 Homes in Chattahoochee River Club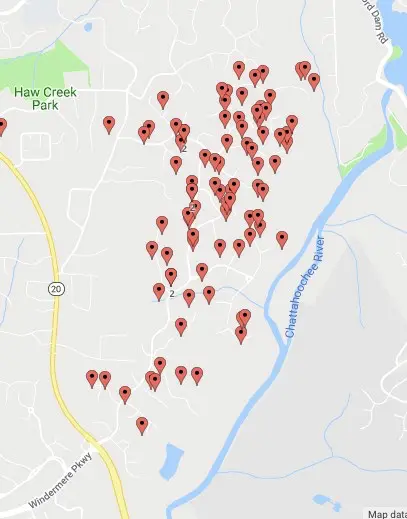 Homes in The Orchards – Cumming, GA
Homes completed in 30040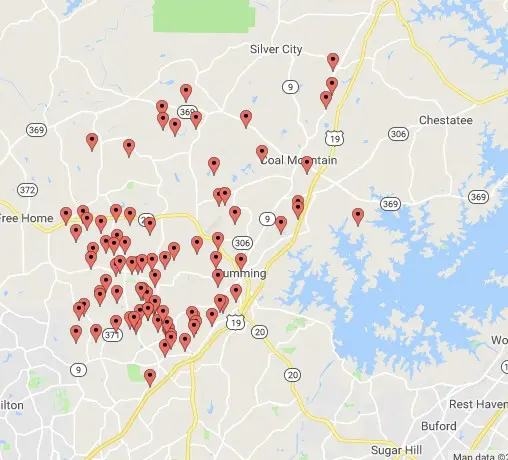 Completed Homes in 30041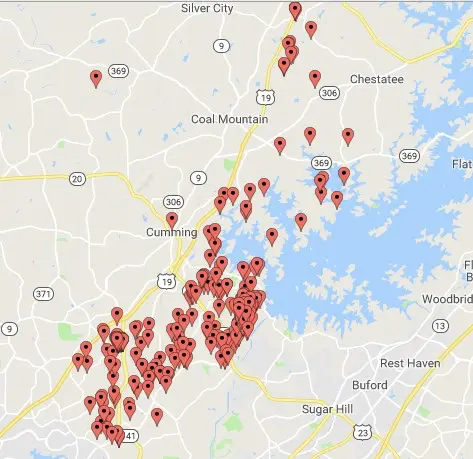 Call or schedule your free estimate online today!
Contributed by Scott Specker, owner Five Star Painting of Cumming