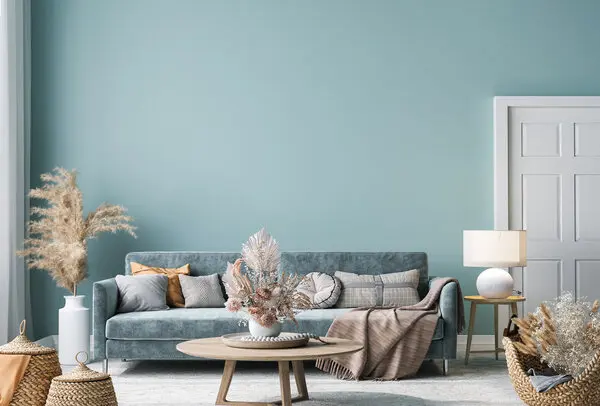 When it's time for painting, some of the rooms in your home may not get equal treatment. Garages and basements tend to be forgotten. However, the paint teams we work with can turn these rooms into spaces you will be proud of.
Interior house painters have the skills to paint any of the following spaces:
Storage rooms
Home offices
Garages
Kitchens
Laundry rooms
We can handle your interior painting needs in the Edison, NJ, area. Call Five Star Painting of Edison to see if we can work on your space.
The Benefits of Painting the Interior of Your Home
Painting Can Prepare Your House for the Market
If you are ready to put your home on the market, don't underestimate the power of paint to help you sell. That's because it is easy to move into a home with clean, freshly painted walls. A home buyer can move in without having to worry about painting right away.
One of the paint crews that work with us can help you get your home's interior ready for the market.
Interior Painting Is More Than Covering Old House Paint
Many people choose to paint the interior of their homes due to aging paint or walls that show signs of wear and tear. However, it is not necessary to wait until the walls look bad.
The right paint color can give a room a pleasing appearance. Our house painters in Edison offer color consultations to help you choose a shade or a color palette that will make your space look great.
Whether you want to choose vintage shades or modern, pleasing neutrals, we can help. Our local interior painters can give you the look you are trying to achieve!


Looking for prompt and courteous Edison interior painters? Fill out this brief form or call our team to request your free estimate.
Interior Painting Frequently Asked Questions
Should I wash my walls before I paint my home's interior?
Washing and cleaning your walls will ensure your paint job is high quality. Not cleaning your walls will result in a low-quality paint job.
It's more efficient to wash your walls prior to your paint job. If paint is applied over dirty walls, the paint won't stick correctly to the surface. This can cause the paint to peel much sooner than it should. It may also wreck the quality of the paint.
When should I look to paint the interior of my home?
Fall and winter are ideal to have the interiors of your property painted.
However, the best seasons to have your exterior painted or repainted are the summer and spring. If your property needs an exterior paint job, we can help with that too! Feel free to book a free estimate online.