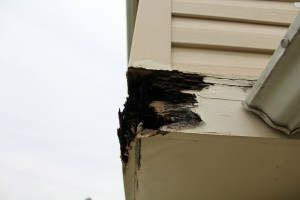 Restore Decaying Wood Caused By Virginia Moisture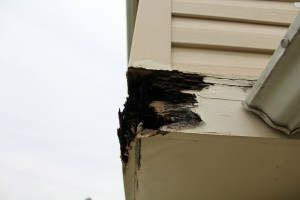 Northern Virginia exteriors are exposed to high levels of moisture. As a result old coats of paint splinter, leaving wood open to the elements. Precipitation and humidity eat away at the wood over time, showing rot and decay. Wood rot repair fixes any initial damage and prepares your house for future contact with Northern Virginia's climate.
Wood rot left unchecked can reduce the value of your property, leave features of your home useless, or could possibly make your home unsafe. If preventative measures such as proper caulking, sealing, or maintenance of your deck or fence aren't taken, mold and fungus will move in on broken and moist wood.
Our Services
Five Star Painting Loudoun's wood rot repair services will fix any damaged wood good as new. One of our team members will inspect any areas of concern and evaluate the appropriate treatment for your home.
Northern Virginia does not hold back on its daily moisture and neither should you if you notice wood rot eating away at your home's exterior. Contact us to schedule an estimate today.