Why Is Exterior House Painting Important?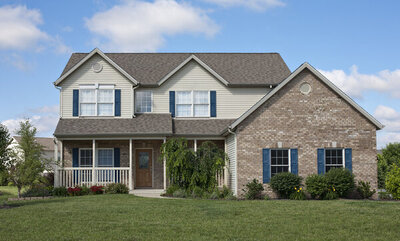 Exterior Painting Improve Your Home
Looking for a cost-effective way to boost your home's value and curb appeal? Professional exterior painting is perhaps your perfect solution.
Out of all the home improvement options out there, plaiting is one of the quickest and more affordable options.
It's very effective, too! Some workmanship from our Magnolia exterior painters can make your home look as good as new.
Exterior Painting Protects Your Home
Remember, a fresh coat of paint or stain offers more than just an aesthetic improvement. House painting prevents water, dirt, and mold from penetrating the walls of your house.
While many homeowners put off paint jobs, this mindset can land you with even more expensive repairs down the line.
At Five Star Painting of Magnolia, we want to make exterior painting convenient. The experienced contractors we work with have access to all the right tools to get the job done safely and efficiently.
Is your home siding starting to show its age? Give us a call and ask about our exterior home painting services in the Magnolia area.


All That Our Magnolia Exterior Painters Do
At Five Star Painting of Magnolia, we don't just paint homes. We're happy to discuss a variety of exterior paint jobs with clients in the Magnolia region.
Past jobs we've executed include:
Vinyl and wood siding
Children's playhouses
Fences
Sheds and outbuildings
Pools
Barns
Roofs
Trim and doors
Decks
Easy Does It
Why trouble yourself with dangerous equipment and time-consuming prep work when you can hire us? Exterior painting is a serious undertaking that requires patience and expertise. That's why we work with highly qualified and insured contractors.
We'll gladly work with you to match colors for a seamless upgrade. Of course, we can also help you to completely re-imagine your home's exterior with a trendy color palette. Professional techniques ensure that each job is done well. In fact, an exterior home paint job may be just the investment you need to boost your house's appeal and make it market-ready.
Do you have exterior siding, an outbuilding, or a deck that needs improving? At Five Star Painting of Magnolia, we've got what it takes to improve the aesthetic of your home's exterior.
Give us call today to learn more about our stellar exterior painting services.