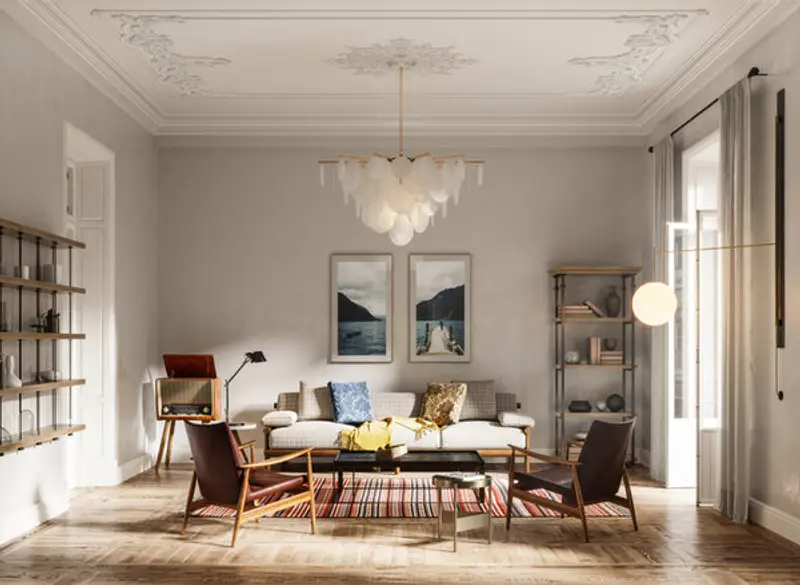 At Five Star Painting of Ankeny and West Des Moines, our interior painters offer a broad variety of interior painting services for nearly any room or surface in your home. We can paint a single room or multiple living areas at a time.
Our Ankeny and West Des Moines interior house painters can paint an entire room from top to bottom, or they can refinish the specific aspects of a room you want refreshed. This can include doors, trim, shelves, walls, ceilings, and floors in:
Garages
Kitchens
Hallways
Bedrooms
Bathrooms
Let Our Interior House Painters Help You Dial in the Perfect Aesthetic
You may know exactly what you want for a particular room, and the crew we assign to your home will work diligently to achieve it. In some cases, you may be less sure. We offer color consultations to customers who desire it and can make recommendations that will complement an existing décor.
Thinking about painting? Our services are more affordable than you may expect, and we have a wide range of style options to discuss with you. Contact us at (515) 599-3428.
Professional and Lasting Finishes
It's all in the prep when it comes to professional finishes that keep their sheen over time. Our interior painters in Ankeny and West Des Moines are true professionals. We care about our reputation and take pride in our work. The prep work required varies from one room to the next, but you can expect a thorough and detail-oriented approach whether we need to:
Caulk
Prime
Repair drywall
Strip wallpaper
Hand-wash surfaces
Five-Star Quality Interior House Painting Services
Our mission is to deliver five-star quality to every homeowner who chooses us. Five stars means more than just competitive prices, exceptional workmanship and premium materials from leading brands like Sherwin-Williams® and Behr®. It is the philosophy that we owe it to each customer to deliver an enjoyable and hassle-free experience. Our Ankeny and West Des Moines interior painters will never accept anything less than your total satisfaction, and we offer warranties on all residential painting projects.
Is It Better to Paint My Rooms Myself or Hire Someone?
It's definitely worth it to hire professional interior painters.
Interior painting isn't as simple as getting paint, brushes, and painting away. For long-lasting results, thorough surface prep must be performed! Top-quality paint and proper paint application techniques are just as important. Interior painting also takes quite a bit of time to do right.
With us, you'll get to sit back, relax, and leave the whole process to us! We'll handle all the prep, supply the paint, and keep you informed throughout the whole process!
At Five Star Painting of Ankeny and West Des Moines, we will provide you with an in-home consultation and written estimate at no cost. Call us at (515) 599-3428 to book your appointment.