Locals Spreading Color with Second Five Star Painting Franchise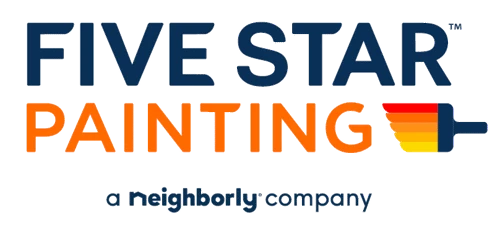 Business partners expand business to Woodbridge and surrounding areas with new Five Star Painting franchise
WOODBRIDGE, Va. (April 29, 2014) – Local Five Star Painting franchise owners Kevin Eveker and Carolyn Griffin are opening their second Five Star Painting franchise, expanding Five Star Painting's professional painting services to Woodbridge and other areas south of the Occoquan Rive.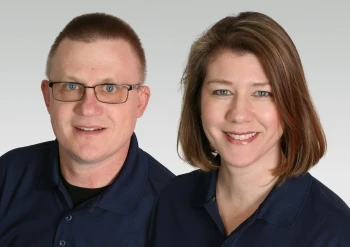 Having opened Five Star Painting Springfield in February 2014, Eveker and Griffin look to provide quality, professional painting services for both residential and commercial customers throughout Northern Virginia.
"We're excited to open a new Five Star Painting franchise location in Woodbridge, expanding the local reach of Five Star Painting's professional services," Eveker said. "Color can make a real difference in the look of homes and ambiance of office spaces, and we're dedicated to bringing positive color changes to our customers."
With a business partnership that spans nearly a decade, Eveker and Griffin decided to grow a franchise opportunity from the ground up to serve their local community. They work closely with their General Manager Tim Siegel who directs the daily operations of both the Springfield and Woodbridge Five Star Painting territories.
"We are looking to expand our Five Star Painting franchise into multiple territories as our business grows," Griffin said. "We currently serve the majority of Fairfax County, and with the addition of the Woodbridge territory, we are now positioned to serve customers throughout most of Prince William County as well. Our focus is to provide a reliable and professional painting service to Northern Virginia, while growing a successful customer service centered business."
As a national painting company located in various cities across the United States and Canada, Five Star Painting strives to change the typical perception of the painting contractor by providing professional painting crews who are clean, on time and respectful of customers' space.
"With addition of the Woodbridge territory, we now serve customers up and down the I-95 corridor, from as far south as Triangle, up through Dale City and Lake Ridge, and Woodbridge all the way up to Arlington," Eveker said. "We look forward to growing our franchises in the coming years, while making a difference in the homes and commercial projects we service."
Five Star Painting of Woodbridge specializes in interior and exterior painting for both residential and commercial projects in Dale City, Lake Ridge and Woodbridge. As a nationally recognized painting franchise, Five Star Painting's mission is to capture customers' dreams and enhance their lifestyles by adding color to their world.