DIY Princess Room: 9 Tips for the Perfect Bedroom Makeover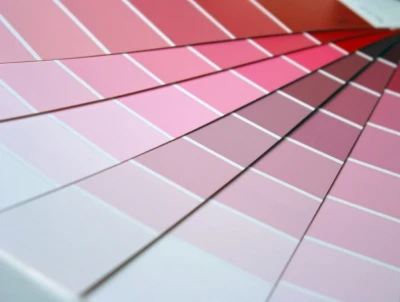 There's no better time than now to finally start your child's bedroom makeover project that you've been putting off for too long. We'll share all the tips you need to transform your little girl's outdated bedroom into a room fit for a princess. Check out these easy tips that are achievable for any parent of a princess.
1) The first step to any good princess bedroom is a fresh coat of pink paint. Start with a blank pink canvas, or get creative with whimsical patterns and stripes.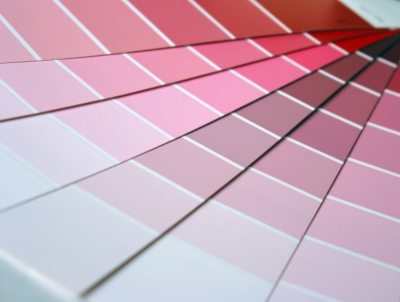 Select a pretty shade of pink to paint the walls with.
2) Easy to create tutu curtains are a simple yet perfect way to add a girly touch to a princess room. You can also find organdy or tulle curtains in pink in the home décor section of just about any department store if you aren't interested in making your own curtains.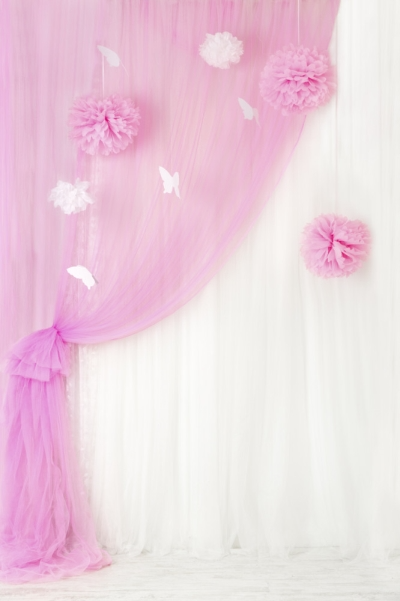 Chiffon or tulle makes for some really girly windows for a princess room.
3) So simple anyone can do it, Disney princess silhouettes will add fun wall art to your little girl's room. Simply search princess silhouettes online, print them off, frame them and hang them!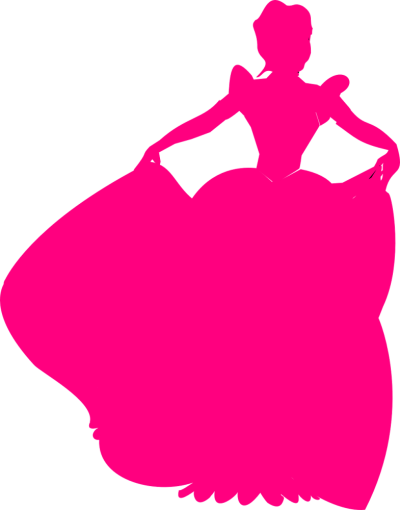 This is just one of many princess themed silhouettes available for free online.
4) A hula hoop curtain fort will look adorable in the corner of her room and offer a charming retreat for her to read tales of make believe princesses. Watch this DIY tutorial on how to make a no sew canopy tent. Remember, you can make this fort using a large embroidery frame or a hula hoop. Be creative... this is your project!
5) Looking for a cheap way to give her bed the princess makeover? Make her a tutu bed skirt! Freestylinbeth.com has a complete tutorial on how to make one yourself and the results are adorable. I hope you like tulle, because you are going to need 20 yards of it for this project.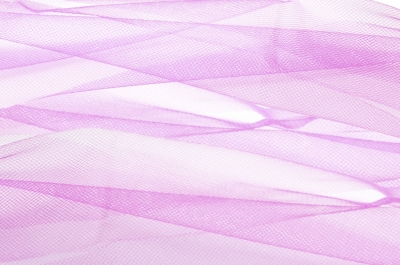 Tulle is a very fine mesh or netting material that has a lot of body making it perfect to use for decoration in may aspects.
Or you can watch this video and decide which method you prefer. This method requires a sewing machine. If you can sew and have a sewing machine then this is a great video for you.
6) You may need to purchase tulle in bulk, because the options are endless with these girly accessories. Another creative use of a tulle is to give a small round table a tutu. This is an easy way to dress up a table or nightstand for your little princess. Here is a video tutorial from HGTV. The process is super easy and your daughter can totally help you with this project.
7) A pretty chandelier will add the perfect touch to your little girls princess themed bedroom. There are a lot of options available for purchase that will do the trick, or you can get creative and make your own chandelier using a hula hoop, ribbons and even beads. Shannonberrey.com has a great tutorial for a ribbon chandelier. Have fun with this project and share your creation with us on Pinterest.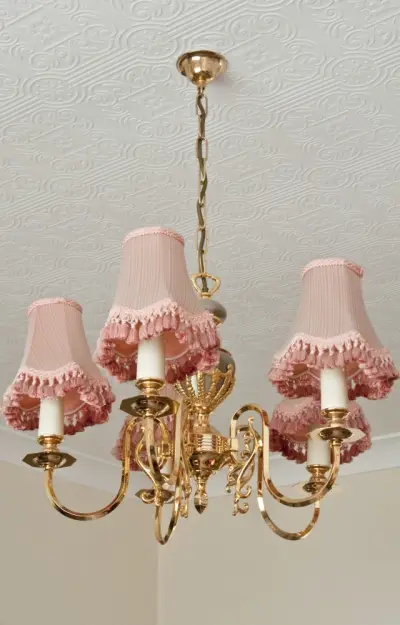 A princess room must have a pretty chandelier.
8) Colored picture frames are a cheap and fun way to interestingly fill up space in any room. Get some old and interesting picture frames from your local second hand store and paint them in beautiful new colors in a high gloss to complement the new colors in your princess themed room. Use them to either display photographs of your daughter in a tiara. Wouldn't that be a fun photo shoot? Or use them to frame the princess silhouettes mentioned before.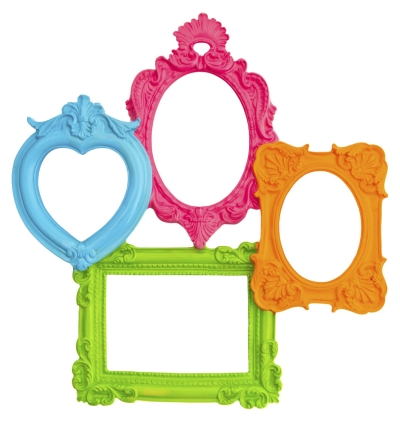 Give old picture frames new life with a glossy coat of paint in a bright color.
9) To top off your princess room, complete the look with a fairy tale wall mural. There are all kinds of things you can do for a mural. Consider a simple silhouette of a castle or a tree.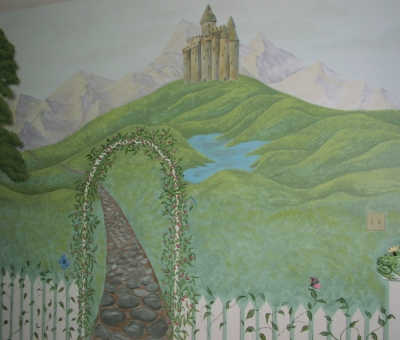 This is a beautiful example of a mural, but you can also simplify it to be a simple silhouette of a castle in a slightly darker shade of pink.
With all these pretty new decorations and the new wall color your little girl will love her new princess room. Maybe she will actually start looking forward to bedtime.
Need a little help getting started? Reach out to Five Star Painting for a free estimate on creating the pink canvas walls as a base for your project. Need help installing that new, princess chandelier? Contact our fellow Neighborly brand, Mr. Electric, to get the job done for your little royal.