Color Coming to Chicago Suburbs in the New Year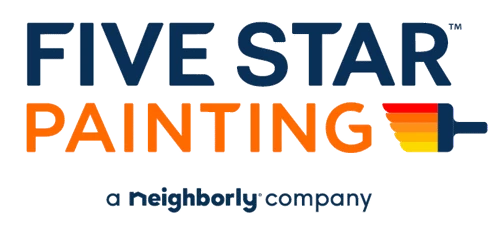 Local Five Star Painting franchisees Bruce Eiseman and David Wolterink on color call at The Old House New House Home Show
CHICAGO (Feb. 3, 2014) – With a New Year in full swing, local Five Star Painting franchise owners Bruce Eiseman and David Wolterink are bringing new color to the suburbs of Chicago.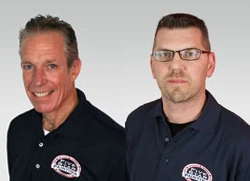 "It's a New Year for new color and we're excited to bring new trends and styles to the walls of our customers' homes," Eiseman said. "Color can make a real difference in the look and personality of a home or office space."
Owning and operating their own home-based Five Star Painting franchises, Eiseman and Wolterink deliver professional painting expertise and new color to Glen Ellyn and Elgin, Ill., respectively. Striving to change the perception of the typical home-services contractor, Eiseman and Wolterink bring professional painting crews who are clean, on time and respectful of customers' space.
A native of Chicago, Eiseman adds 35 years of business experience to Five Star Painting of Glen Ellyn, Ill., owning and operating five businesses in the past. Eiseman and his estimator, a Chicago fireman, work closely to provide customers with an experience worth sharing with family and friends.
Having managed commercial loans and long-term relationships with medium to large clients at his previous corporate post, Wolterink turned to a franchise system to find the independence and flexibility that comes with business ownership.
"Five Star Painting provided an opportunity to grow a small business with a customer service focus, while joining a franchise system with people of high integrity," Wolterink said. "We always want to deliver the highest service to our customers and that can be a real responsibility. We know what it's like to own a home and take pride in its appearance, and that's what we want our customers to feel and know."
Discover the color opportunities available through Five Star Paining by visiting booth 622 of The Old House New House Home Show Feb. 7, 8 and 9 at Pheasant Run Resort in St. Charles, Ill.
Five Star Painting strives to create beautiful spaces through color. Beyond delivering high customer service, Five Star Painting specializes in interior and exterior painting, as well as deck and fence refinishing and staining.