Bringing New Color to Yacht Club Community Park, Five Star Painting Gives Back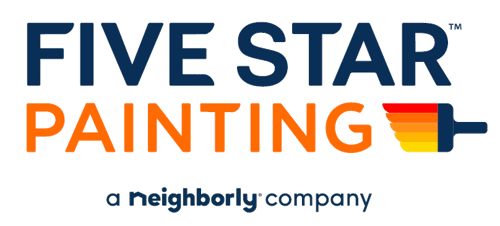 Pavilion at local public yacht club receiving fresh coat of paint to benefit community
CAPE CORAL, Fla. (Sept. 24, 2014) – Five Star Painting of Cape Coral, Fla. is giving back to the community, coloring the interior and exterior walls of the Yacht Club Community Park beach pavilion.
As part of Five Star Cares community outreach program, the Cape Coral Five Star Painting franchise will provide paint and volunteer hours on Sept. 26 to revitalize the park's beach pavilion with colors more characteristic to Florida's tropical style. Under Pressure Cleaning & Sealing Services, owned by Peter LeBlanc, will provide pressure-washing services to the pavilion's exterior prior to painting. The approximately 5,400 square foot pavilion connects to a beach on the Caloosahatchee River and can accommodate up to 200 people for functions such as birthday parties and family reunions.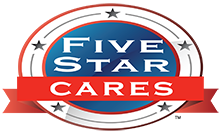 "We're excited the beach pavilion is going to get this facelift," said Diana Nicol, Recreation Specialist at the Yacht Club Community Park. "The building is a little dated and we're hopeful the facelift will really help accent both the beach and the park to the benefit of our visitors."
Opening for business in July, Jeff Zonker owns two southwest Florida Five Star Painting franchises, and operates the business as a family with his wife Cindy, and two sons Zack and Nick. The painting company strives to create beautiful spaces through color in the Cape Coral and Fort Myers regions.
"We appreciate the support our business has received in both Cape Coral and Fort Myers and want to give back to the local community," said Zack Zonker, Five Star Painting Project Manager. "We hope by adding new color to the beach pavilion we can help enhance the park for the benefit of community members and families."
The Yacht Club Community Park is one of the original landmarks of the City of Cape Coral and provides thousands of guests on a yearly basis with access to recreational programs, a public beach, fishing pier and community pool, in addition to beach pavilion and ballroom rentals.
"Five Star Painting is providing a great service for the community," Yacht Club Manager Barbara Dickinson said. "The pavilion has been in need of an upgrade for some time and this will make the park much more attractive."
As a national painting company located in various cities across the United States and Canada, Five Star Painting's mission is to capture customers' dreams and enhance their lifestyle by adding color to their world.
To learn more about Cape Coral's Yacht Club Community Park visit www.CapeParks.com.