Man Cave Design Guide Part 2: The Study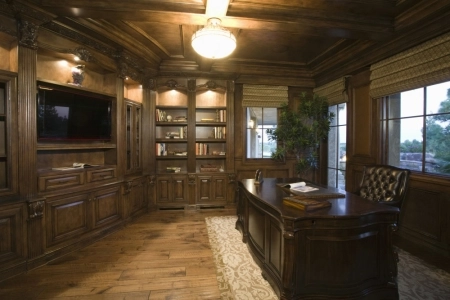 As was probably made evident in the previous post, there is a wide variety of man caves. Today I will focus on 'The Study' or 'Library' as a man cave and various elements that will make this space epic. The study, now better known as a home office, is where an intellectual fellow can think great thoughts, and read or write books or develop his website. At least he could if it didn't remind him of his cubicle at work.
The Study
Just for a second I would like to make an argument against calling a home office the office, unless it's actually being used to work from home. There is nothing inviting about a room that is called 'the office'—it sounds like fluorescent lights, cubicles and deadlines. Not a bad thing for a place you go work at, but in my opinion, unless you work from your house, a room in your home that resembles an office ought to be called a study or a library. And please, if your library has florescent lights, change them out for something warm and enticing.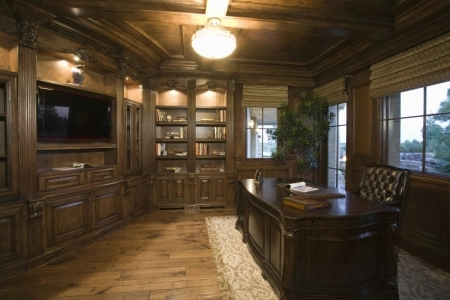 This is what I call a "Study". It's Beautiful.
Warm Tones
A manly looking library worthy of the man cave badge of approval starts with walls in a rich, warm color and some classy looking shelves. A fireplace would be epic but unless the room already has one built in you may have to do without or igaest in a vent free propane gas fireplace. Believe it or not they have them. And they have some really nice looking models available that come with a wooden mantle so you can create that old classic study complete with a fireplace.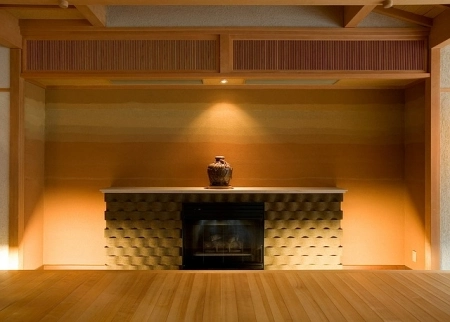 Bare bones of a room just waiting to be turned into a man cave.
Chairs
What could possibly be better next to a fireplace then an epic reading chair? I am of the firm opinion that everyone should have a special corner and the perfect chair to read a good book in. An extraordinary chair is a very personal choice, it must fit in form and personality. Gals, if you are creating a man cave study for your honey, this is one item he may need to pick out himself. It's not going to fit both of you just right and he is the one it needs to fit. If there is space, two matching chairs are better than one for when he has a guest worthy of inviting into such a room, they will need a place to sit too.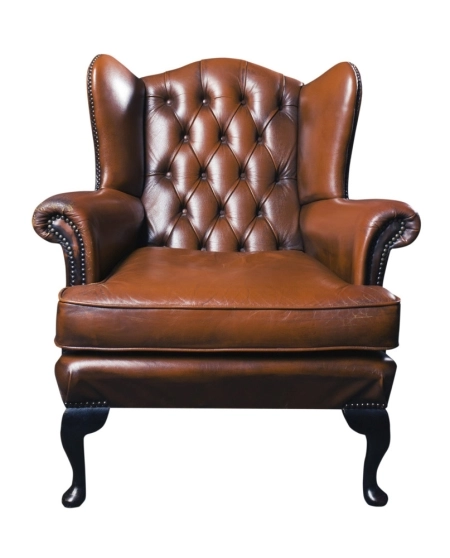 Everyone needs a perfect chair for contemplation and reading.
Rugs
A really nice looking rug and curtains can work wonders to pull the walls and furniture together. Obviously I am going for a classy look for this study. Bear in mind that a study can also have a modern or new age look to it, or whatever you have in mind. Adjust according to the style that fits the person who will be using this room.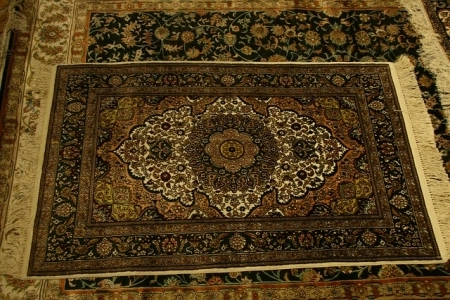 A really nice looking rug can pull a whole room together.
The Desk
A big impressive solid wooden desk is likely going to be the crowning glory of this room. Take some time and find a nice one, something that oozes authority and will give him a nice place to work on his own projects like a book he is writing.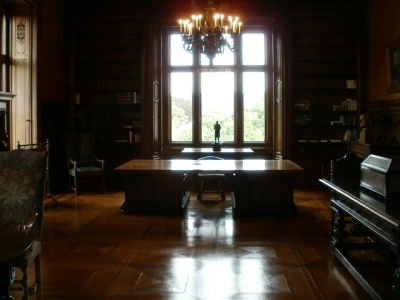 A desk makes a statement, so take care to choose a desk that makes the right statement.
Billiard Table
A billiard table would be a suitable accessory to a room like this. Generally speaking one doesn't usually put a pool table in a study but since we are going for a man cave concept, if you have the space and it's something you want in there, go for it. It will add interest, entertainment value and an absentminded form of stress relief. Be sure to select a pool table that matches the overall design of the room. In this case, classy.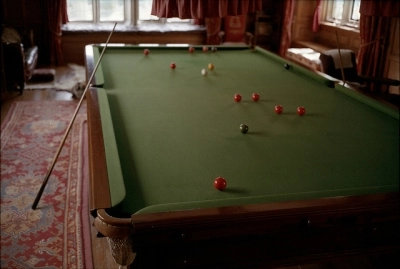 A pool table can serve as a distraction from a frustrating day at the office.
Details
Finish off the room with some nice art, and lamps to add dimension to the room. Fill the bookshelves with books and sculptures that are meaningful to him, not just space fillers. Buy a couple of plants to help minimize stress and calm him from his hectic day at work—seriously, plants lower stress, it's been scientifically proven. A map or a globe will also look nice. Here is a fun idea—get a nice looking map mounted to foam core poster board, and put it in a nice frame without the glass, and then give him some map pins so he can track all the places his travels have taken him around the world.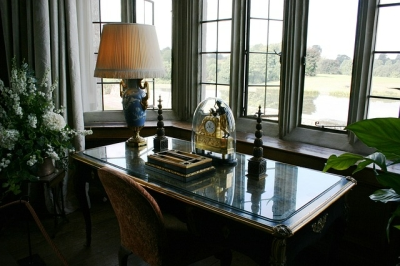 Art, lamps and plants are all ideal details to add to a study.
When you get done I hope you find this man cave a warm, inviting place for quiet contemplation, reading, research and writing.