8 Design Ideas for a Children's Study Space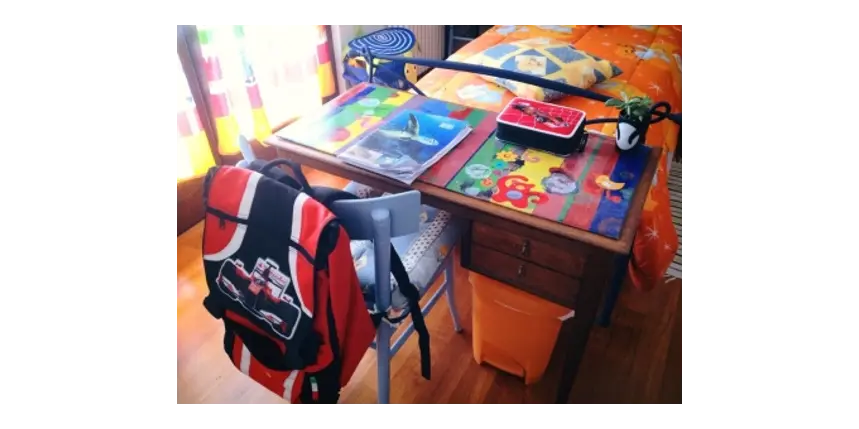 Creating a special study space for children to do their homework is important for their academic progression. Having a place they feel is their special study space to do their homework that is easy to keep organized and designed for them will help empower them to achieve academic success.
Location
Some children need to study in a central location where they can get help quickly, like at the kitchen table. The kitchen is obviously not going to be a permanent place to set up a homework station, but at least they have a table to study at and can get assistance on their homework quickly.
For kids who need a quiet location away from distractions and noise, here are a few ideas to help you set up a study space for your child. There are a few places to consider, the first one being their bedroom. If their bedroom is too private and the temptation to goof off is too high, then maybe they need a desk in the home office or a large hallway.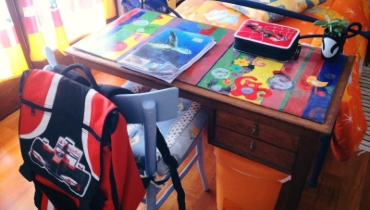 Desk and Chair
Get a chair and desk that are sturdy, built to last and help your child have proper posture. Homework is hard enough without the desk and the chair being uncomfortable to sit in. If the the chair is too low get a set cushion that can be tied to the chair so it won't slide off. If their legs aren't long enough to reach the floor get a stool or have a box built for their feet to rest on under the desk. Whatever you use for that purpose make sure it's sturdy because it's going to get beat up.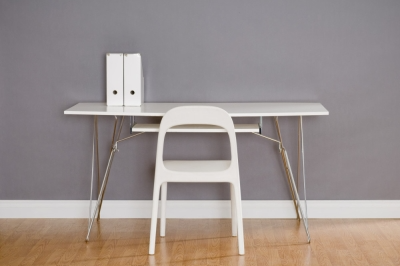 Light
Proper lighting is important to help improve focus and to prevent headaches and eye strain which can cause permanent eye damage. Make sure lighting is good in the area where they will be studying. This will include a lamp that can take at least a 60-watt light bulb. RealSimple.com has a few recommendations for lighting that you can look at here for more information. Pay attention to the wattage limits on all your light fixtures to help prevent fire hazards, especially the lamp in your child study area.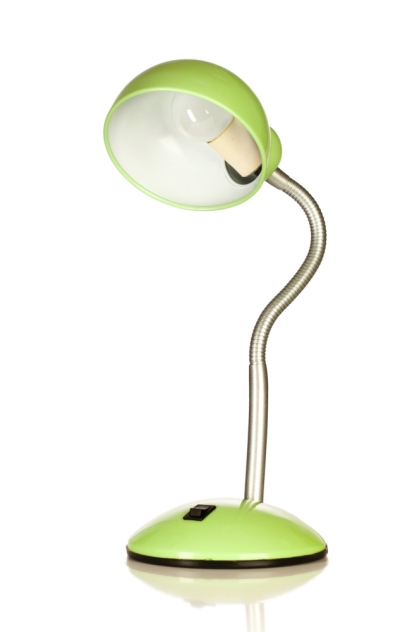 Organization
Establish a precedence for cleanliness and organization to help increase the effectiveness of your child's study time by providing organization tools to keep their school supplies in order. Make sure to choose containers that are easy to use, like a pencil cup and a file shelf. The fewer steps it takes to put something away, the easier and more likely it will be that cleanup will actually happen.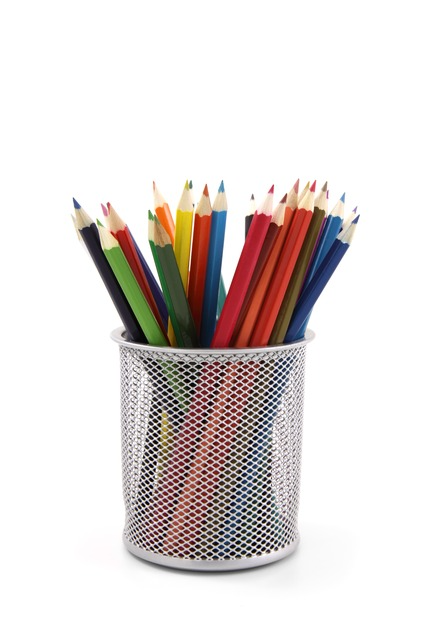 School Supplies
This may be more for fun than anything else—If it's possible to use the words 'homework' and 'fun' in the same sentence – but I suggest stocking their study area with special supplies that are different from the other supplies they use at school. For boys, get pencils with his favorite superhero on them and for girls, get pencils with their favorite Disney character or something pretty like glitter. Set a standard that those items are to be used for homework only, to help motivate them to do their homework.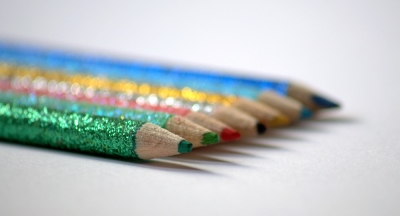 Magnetic Board
Put a magnet board up in their study area where they can place their achievements to remind them they are capable of success. Also, put their goals up there to remind them what they are reaching for, whether that may be an incentive to get good grades or a daily reading goal. Put them on the magnet board where they can see it and track their progress. Magnet boards have a clean appearance and can be a lot of fun to use with the cute magnets that are available in most office supply stores. You can also give magnet boards a more personalized touch by helping your child to decorate their study space by attaching magnets to the back of buttons or other fun objects.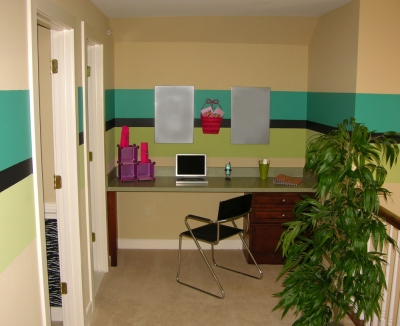 Specialty Paints
If you need to paint the walls anyways, consider using a specialty paint such as chalkboard paint or magnetic paint on an accent wall to give their study area a more fun academic feel. I have seen some really cute ideas using these paints. Keep in mind, if you have younger children, chalkboard paint on the wall may be confusing to them and send the wrong message that drawing on the walls is OK. If you are a parent I am sure that terrifying thought already crossed your mind, in which case go with the magnetic paint.
Art
Art can have an ability to inspire and motivate. Choose a poster or print that will not be distracting but will still inspire them toward future goals or at the very least will help them to feel calm and able to focus on learning.
From desk location to school supplies and decorations, I hope these ideas help make homework less of a trial this year. For more ideas and tips follow Five Star Painting on Facebook, Pinterest and Twitter where I post ideas for your home and family to inspire and improve your life.