Kitchen Makeover: Spicin' up the Kitchen Design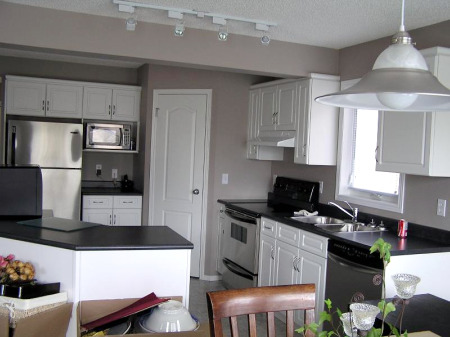 The kitchen is often one of the most popular rooms in a home. From family meals to hosting guests, or treating the neighborhood kids to an after school snack, spice up your kitchen with the design it deserves!
Color
What's your kitchen color? If you recently moved into a new home, or are just ready to add a new look to your kitchen, bring in some new color. From bright reds to calming blues, add a color to your kitchen walls that fits your home and cooking atmosphere. If you're satisfied with the color on your walls, try a new color on your kitchen cabinets to accent the walls.
Before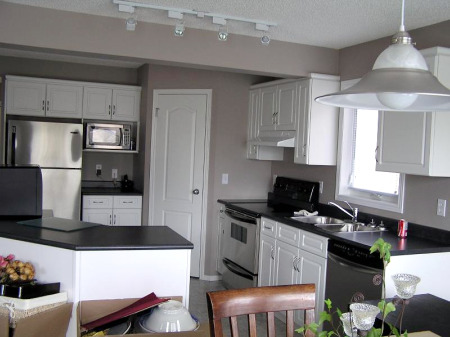 After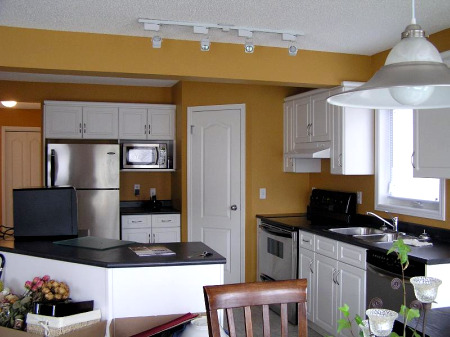 Adding your personality
Add a touch of your personality to your kitchen design. What types and styles of food do you enjoy cooking most: Seafood, Italian, Mexican or BBQ? Do you have a collection of cooking utensils that define your favorite element of cooking? If you have a variety of cookie cutters, consider hanging them in a pattern parallel to the kitchen ceiling. Whatever you choose, get creative and add a personal touch to your kitchen that you'll enjoy.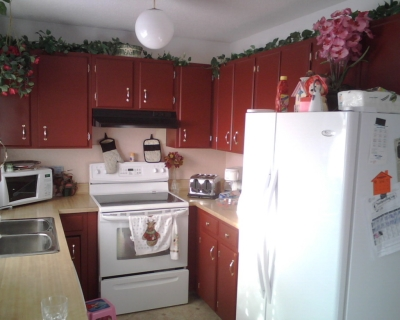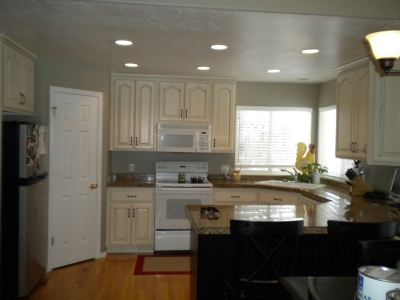 Seasonal Elements
Consider changing up the kitchen table centerpiece according to the specific season and time of year: pumpkins during fall, snowmen during winter, flowers during spring and water and stones during the summer. Decorate by holiday to bring out the best in your kitchen during those special times of the year.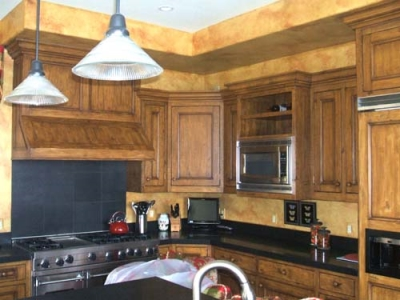 Whatever your style or kitchen size, spice it up with new color and a fresh design!
Here at Five Star Painting we know that when done well, a fresh coat of paint can transform your home and revitalize your walls. Check back for ideas and design tips to transform your living space and add color to your lifestyle. So, tell us – what's your color?