Spring Tips: Window Boxes

Lack the time, energy or resources to create the spectacular garden of your dreams? Minimize your grandiose garden plans without nixing your bed of blooms with the simple solution of window boxes. If you can't make up your mind which box best suits your home, don't worry! You can change your look in five minutes – that's the beauty of window boxes!
"Thriller, Filler, Spiller"
This simple formula is a surefire recipe to get the perfect window box every time. Put a tall plant in the center, mounding plants on the sides and trailing plants flowing over the edges.











Colorful Kale
Its colors and fullness make flowering kale a perfect plant filler for window boxes of all kinds.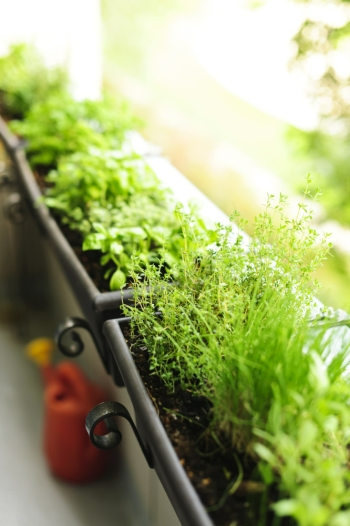 The Bolder, the Better
Choose super-saturated leaf colors and boldly colored foliage to draw attention to your home and increase your curb appeal.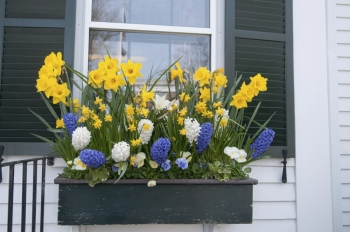 Easy Come, Easy Grow
Low maintenance plants, like petunias, are perfect for window boxes. Another upside of petunias is their ruffled flowers and bright colors.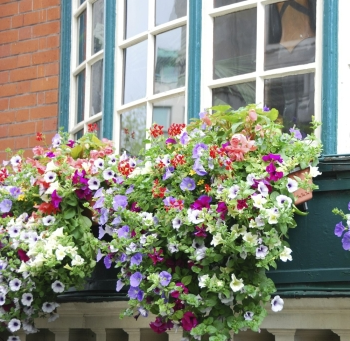 Go Big!
If you have a big window, emphasize it with a big window box. Don't be afraid to fill it with dramatic, full plants that offer lots of texture, depth and dimension.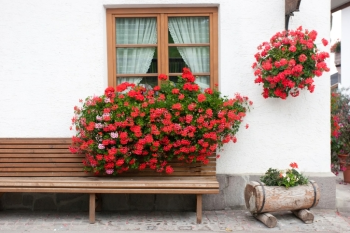 Simply Devine
For fail-proof plants that not only work in the sun or shade, but also will add a beautiful trailer to your window box, go with a vine. Vines of all varieties are quick growers that add a beautiful cascading look to your window display.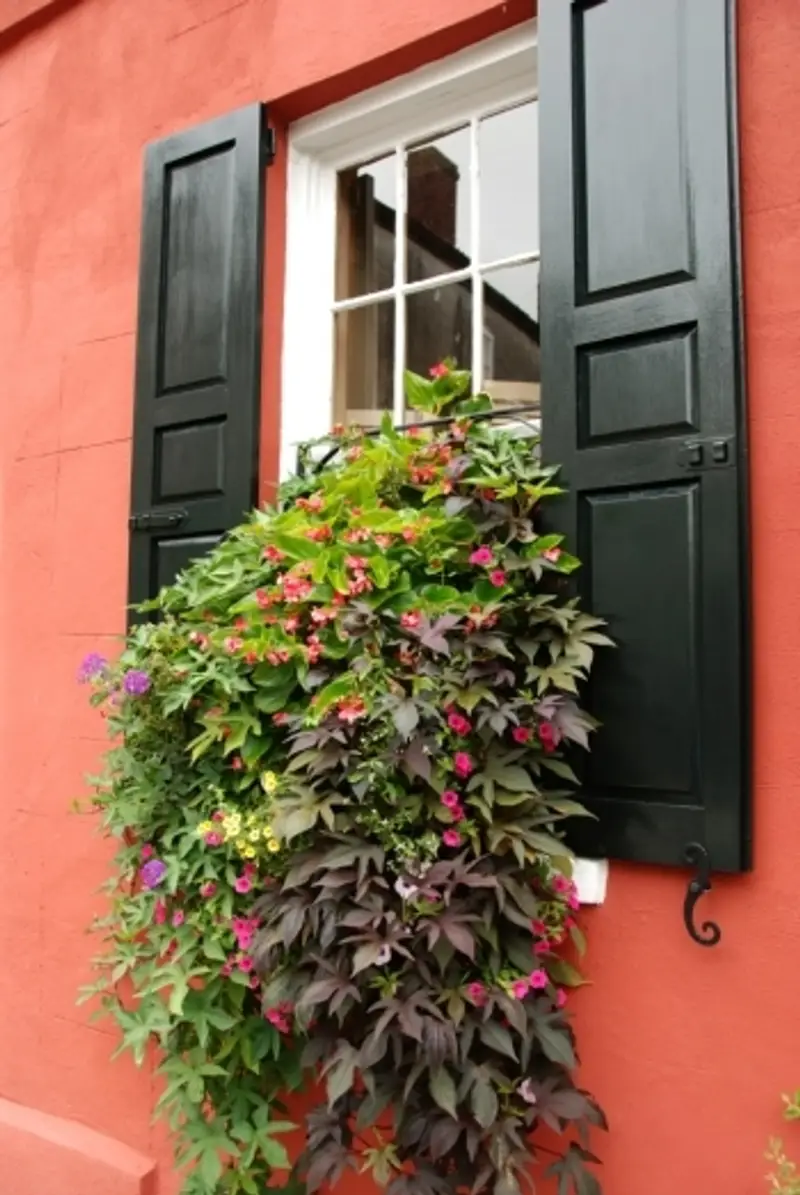 All White Everything
Want to bring elegance to your home? Go for an all white window box. You won't have to worry about choosing colors for your plants, and it'll look good with everything!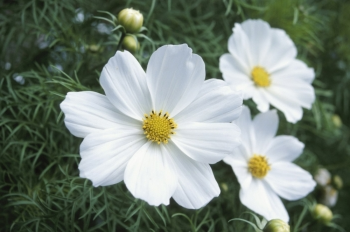 Deck Decor
Venture away from your window, and add a flower box to your deck, porch or balcony. Neighbors will love your unconventional burst of color.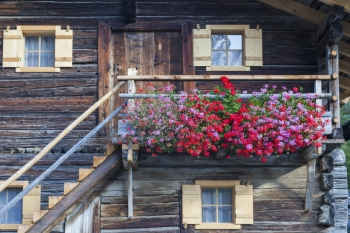 Up, Down, All Around
Use a plant that grows upward along with a vine that cascades towards the ground to create an eye-catching and contrasting look in your window box.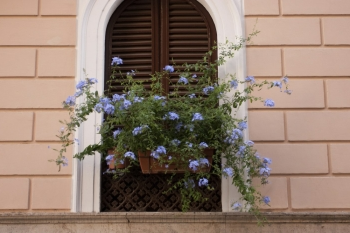 Faux Window
Don't have a window? Make one! You can create your own trellis and display colorful blooms of your choice with a little creativity and a couple pieces of wood.

Get Some Help
Looking for a fresh coat of paint to make your home pop? Five Star Painting has got you covered. Schedule an appointment today.
Let Neighborly's brands help you with your curb appeal. From adding an awning, to siding repair, Mr. Handyman can help. Lawn care and landscaping services, call on The Grounds Guys to make your yard flourish!