The Most Exotic Fall Color Trends for Home Decor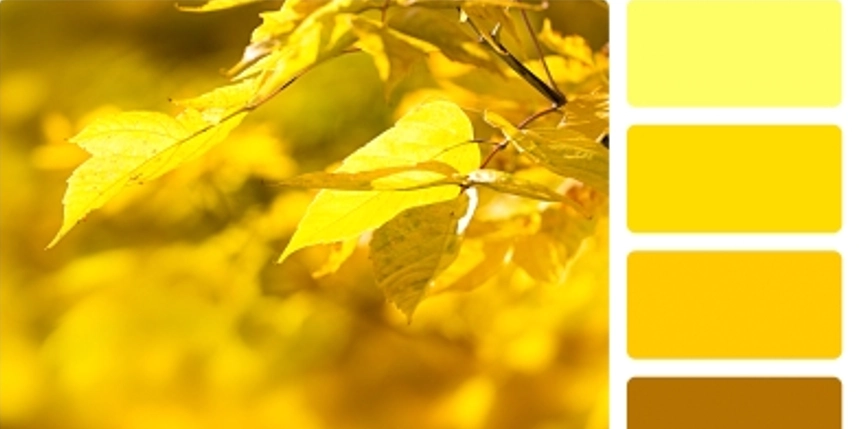 Fall is the time of a new beginning – a fresh start. Even mother-nature is getting ready for a new look. The falling foliage fills the earths' palette with an array of beautiful warm and deep colors. Fall color palette is the most calming, comforting and warmest of all the seasonal palettes. Due to the wonderful ambiance and aura it can create, it is precisely the color schemes that we have chosen to discuss in our top choice for fall decor color trends.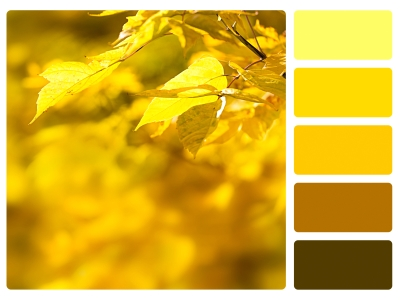 Autumnal color schemes never go out of style, but they are particularly popular these days. However, fall decor color trends keep changing every year. The wonderful 2015 Fall color palette is full of deep and powerful colors that add more than just an aesthetic appeal to your home. They give your home a personality of its own. Fall colors are known for symbolizing sophistication, style, and confidence.
With fall color themes you can turn any space into a warm and welcoming home. From russet browns to earthy blues, and from fresh greens to blazing oranges, the fall color scheme of the year has everything you need to create beautiful accents, subtle backgrounds, striking contrasts, and complementary blends.
The diversity and depth of the palette offers all the creative freedom to give each room a different look, feel, and appeal. However, with all the possibilities and creative freedom, it can be equally confusing as well.
Don't get all bewildered by the mesmerizing choices of 2015s color palette. Sit back, relax, and behold as our home decor experts present an assortment of the most wonderful fall decor color trends for you. Read, explore, and experiment some more to create a home decor scheme that captures the essence of this beautiful season while reflecting your classy taste.
Let's begin with our top favorite this year.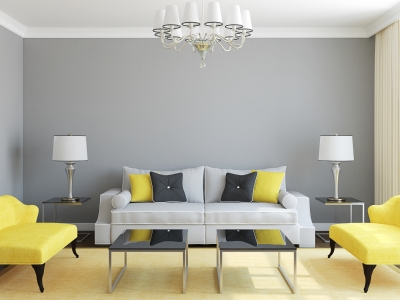 Black and Yellow
Unexpected colors seem to be the highlight of this year's fall decor color trends, such as black and bright lemon yellow. It depends entirely on the decorator; how they plan to get away with the use of such vivacious colors. Bold palettes can be used to bring out personality as well as excitement to any room, even if it's a kitchen.
Revere Pewter
This color scheme is the go to color for neutral, airy spaces that you don't want to be of a traditional tan or gray. It provides richness and warmth in equal parts and encompasses all it is surrounded by. You will absolutely fall in love with the way it creates a subtle, soothing backdrop, with which one can contrast rich woods or bright white with ease, giving an accent that pops colors all year.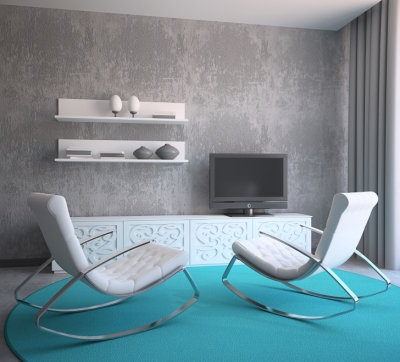 Cool Grey and Blues
A scheme that was cast out for being a depressing color, cool grays and blues have made quite an interesting comeback in 2015. Once you pair it with aqua, teal, or yellow accents, this palette projects a fresh, clean feel. This scheme is recommended for living rooms for a simplistic yet stunning look or you can take this scheme to your washroom for a rather 'beachy' update.
Moroccan Theme
If its vibrance you want, then perhaps a bold and bright Moroccan theme is what you need. With equally appropriated bedrooms and living rooms, this theme adds a new life to your home. You can use this theme with a creative choice of bright accents like shocking pinks, royal blues, and bold purples along with Indian- or Arabic-inspired patterns.
White, Black and Gold
Considered a very festive theme, you will be surprised at how elegant and sophisticated white, black and gold can look. This year is all about bringing out the opulence of your humble abode with the brilliance of this powerful trio.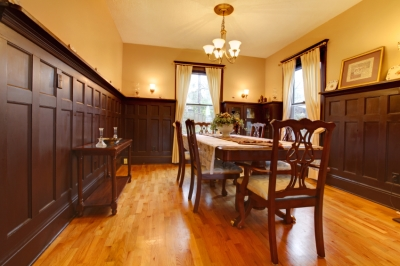 Mustard & Dark Browns
No autumnal theme is complete without browns and mustard's. Add streaks of jet black and what you have is a majestic combination of most intense hues in the color wheel. Together this scheme creates a rather rustic appeal perfect for living areas, den, or stairways.
From subtle to bold, and from colorful to neutral, this season's palette covers it all. Whether you wish for something exciting and extravagant or simplistic yet vivacious, these are the fall decor color trends you can never go wrong with. However, do take into consideration the ultimate ambiance you intend to create for every room. If done right this can become a color scheme you will never want to change.