Modern vs. Vintage House Paint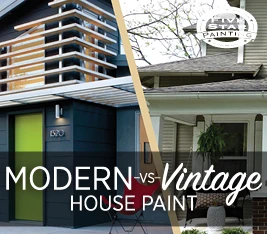 One of the most common ways to enhance the curb appeal of your home is to paint it. Modern paint technology provides homeowners an endless number of exterior paint ideas. Nonetheless, when it comes down to choosing the exterior paint color combinations for your home, the process can become a bit overwhelming. When you paint your home, you expect to end up with a house paint design that beautifies your home and accentuates its best features. The expense associated with painting the exterior of your home makes it critical that you get it right.
An exterior redo is not something as easy to fix as an unfortunate choice of paint for the powder room. Some of the key considerations for exterior painting projects include paint color, subdivision limitations and the style of the home.
Historic Paint Colors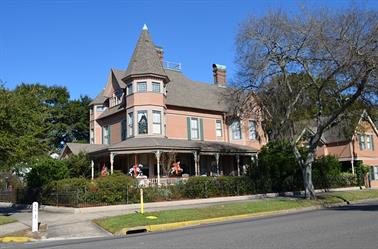 Vintage homes come in a wide array of style, including Queen Anne, Victorian, Craftsman bungalow, and modern ranch. Regardless of the style of your home, you cancreate the appropriate period look for the exterior of your home with the related paint scheme. Exterior paint color combinations for historic homes include:
1830s - 1910s — Typically Victorian style-homes have a palette that emphasizes contrastand variety. Color combinations may mix purple tones with goldtones or greens with red.
1880s - 1910s — The Arts & Crafts movement, which countered the extreme colors of the Victorian era, embraced nature, hearth and home with a variety of colors such as off whites and rich earth tones.
1930s - 1940s — The Bauhaus inspired modern movement took place before and after World War II. This style glorified clean lines, meticulous quality and the careful use of colors like sandy gold, creamy yellow and terra cotta.
For many Americans, the aftermaths of World War II represented a time of high energy and a future of prosperity. Mid-century modern and Scandinavian influences resulted in brighter colors, such as gold, avocado, sage, and coral, which had the tendency to reflect the newfound optimism of homeowners. In the 1980s, contemporary paint colors evolved into the mauve, baby blue and other pastel colors-- the Miami Vice effect. Today, exterior paint color combinations are trending towards alabaster, grays and other off-whites hues.

Subdivision Restrictions
Most homeowners associations (HOAs) do a good job of ensuring the grass is cut, trees are trimmed and the streets are clean--some will even allow you to paint your home any color other than lime green. To maintain consistency within a particular subdivision, some HOAs may have bylaws that limit exterior color choices to a selection of shades for the body, trim, garage door, front door and special features. The bad news is that if you desire another color, you will need to seek the approval of your HOA.
House Style and Region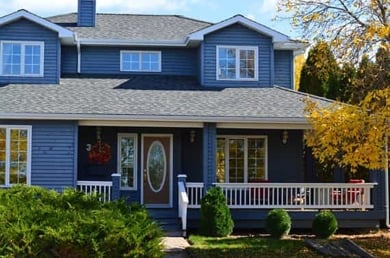 Depending on whether you have a bungalow, Victorian, Mediterranean-inspired villa or old world Tuscan, each home style has architectural elements that makes it unique. The house's distinctive characteristics are best highlighted with a carefully chosen house paint design. For example, Craftsman-style homes have low-pitched roof, exposed rafter tails, deep porches and other architectural assets. Traditional colors for these homes consist of earth tones, but contemporary schemes offer the historic natural hues in brighter colors.
If you would like to bring these exterior paint ideas for your home into fruition, contact Five Star Painting for a free, no-obligation consultation. We have the experienced staff and professional crews ready to give your home a totally new look.