Paint Colors Inspired by the Fall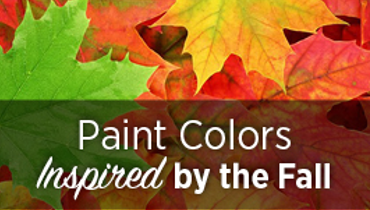 When we think of the fall season, we think of football, pumpkin flavored everything, boots and scarves as fashion accessories, and of course, cooler weather. But even though the weather begins to cool down, the colors of the fall season tend to warm up. We think of reds, oranges, golds, and deep shades of greens – and depending on where you live, you will start seeing these same warm tones out in nature. So, it's only natural to feel the desire to capture the beauty of the outdoors and bring it in. Here are some warm fall paint colors to make your home feel cozy this season.
Orange
When you think of fall, orange is probably the color that comes to mind first. However, when you think of paint colors for your home, orange probably does not make the top of that list. Recent trends in home decor and fashion have shown increased popularity in these tones but it's understandable why homeowners would be nervous to give it a try.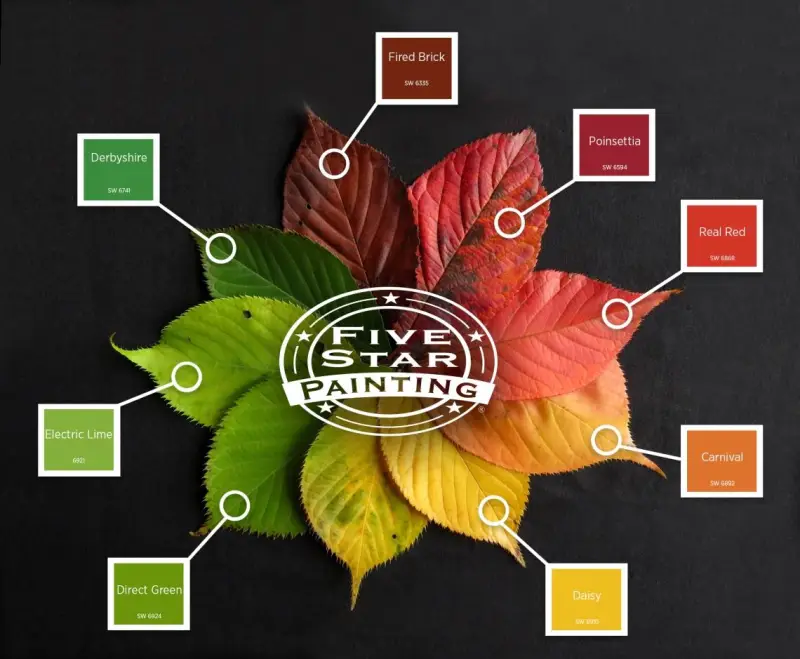 TIP: If you live in a house with wood floors or a lot of wood furniture and accessories, take caution to use complimentary shades of orange and not matchy-tones. For example, if you have dark wood floors, then a soft shade of orange would compliment the design. If you have light or natural wood, then go with the deeper orange hues.
Gold
Gold is yellow's sophisticated cousin, when it comes to paint colors. If the kid in you loves yellow but the adult in you knows that canary yellow is not the wisest choice to paint, say, your dining room... Then give gold a try! Gold looks lovely in formal spaces and can be equally attractive in a bedroom with coordinating bedding.
Red
Red is a color that natural excites the mind, so it should not be used in bedrooms or places where relaxation is key. It's also been known to stimulate appetite, which is why you see it so frequently used in restaurant logos. Rooms where red is best used include the family room, dining room or as an accent in the kitchen. In our experience, homeowners who choose deep shades of red tend to be happiest with their color choice in the long term.
TIP: Red is one of those colors that can make a huge impact on your home's design when done correctly. It is also a color that is very difficult to apply, so if you choose to go red, expect to use at least 2-3 coats of paint.
Green
When it comes to color theory, green is actually on the cool side of the color wheel. However, we see green as one of those chameleon colors that slips its way into home design trends throughout the year. This makes it extra appealing for homeowners who want to paint their home with a color that easily transitions from season to season. Imagine a living room with medium to dark green walls: In the winter that room could be accessorized in colors of the season, like white, red, and gold. Then imagine that same living room in the summer with blue, yellow or gray accessories. Both scenarios are completely on trend and completely in-tune with the season!
If you need help choosing the best, warm tone for your home this fall season, give Five Star Painting a call! Our vision is to capture your dreams and enhance your lifestyle by adding color to you world.
We can provide a color consultation and a free estimate for renewing your space! See available dates and times on our online calendar.