Paint an Accent Wall for National Decorating Month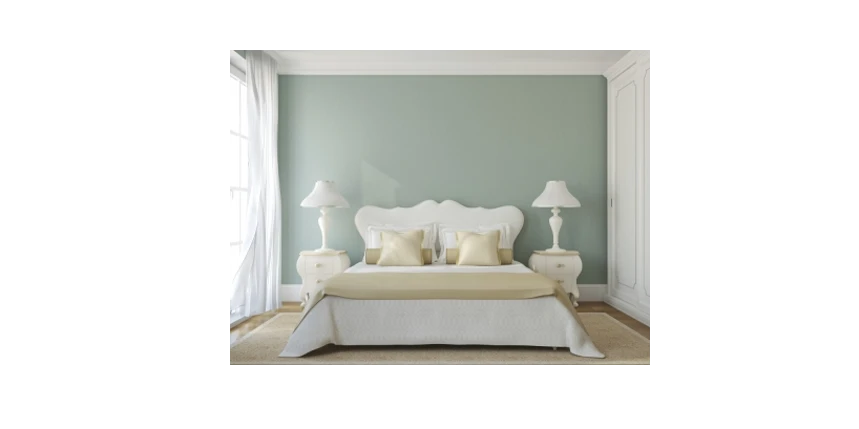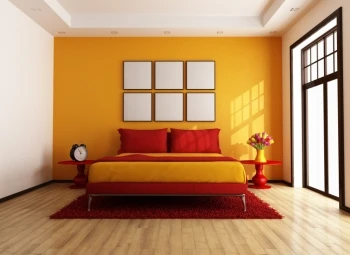 'Do you feel the need to redecorate your home? If so, you have picked the right time-April is National Decorating Month! Whether that means remodeling your home or just adding a new accent piece to a room, it is a great time to change things up. This month, you could try adding an accent wall in a room. It is a great way to subtly add color or express your creativity.
Considering adding an accent wall? Here are some things to consider:
What is an accent wall? An accent wall is one wall of a room being decorated or painted in a different way than all of the other walls. Having an accent wall is a way to draw your eye to one part of the room and provide a focal point.
The best rooms for an accent wall:
Bedroom: This works great for a master or guest bedroom. Keeping all of the colors in the room neutral and then adding texture or a pop of color with an accent wall is a great way to tie the room together.
Dining Room: Using a darker shade for your accent wall in the dining room can really give the room a more formal look and feel.
Living Room: Putting an accent wall behind your television or bookshelf is a great way to subtly give the room a cozy feel.
What colors should I use? It depends. The colors on your other walls in that room are a great way to help you decide. Maybe go a shade darker, or add a design to that wall. If you want to add some texture into an otherwise neutral room, consider wood panels or stones across the wall. If you want to add a pop of color, choose a darker hue to help balance out the neutrality of the other colors in the room.
How to create an accent wall:
Start by choosing which wall you want to be an accent wall in one of your rooms.
Choose what you want on that accent wall. You can choose to just paint a wall a solid color or you can mix it up. One idea is to add texture to the room by adding wood pallets or stone along that whole wall. Another idea is to create a design or pattern for that wall; this will add some color and draw even more attention to that part of the room.
Finally, put the paint to the wall, or call a professional to get the job don't for you! Five Star Painting can help you pick colors and designs that work best for your style.
Contact Five Star Painting today to help you with any of your painting needs!